Virtual Programs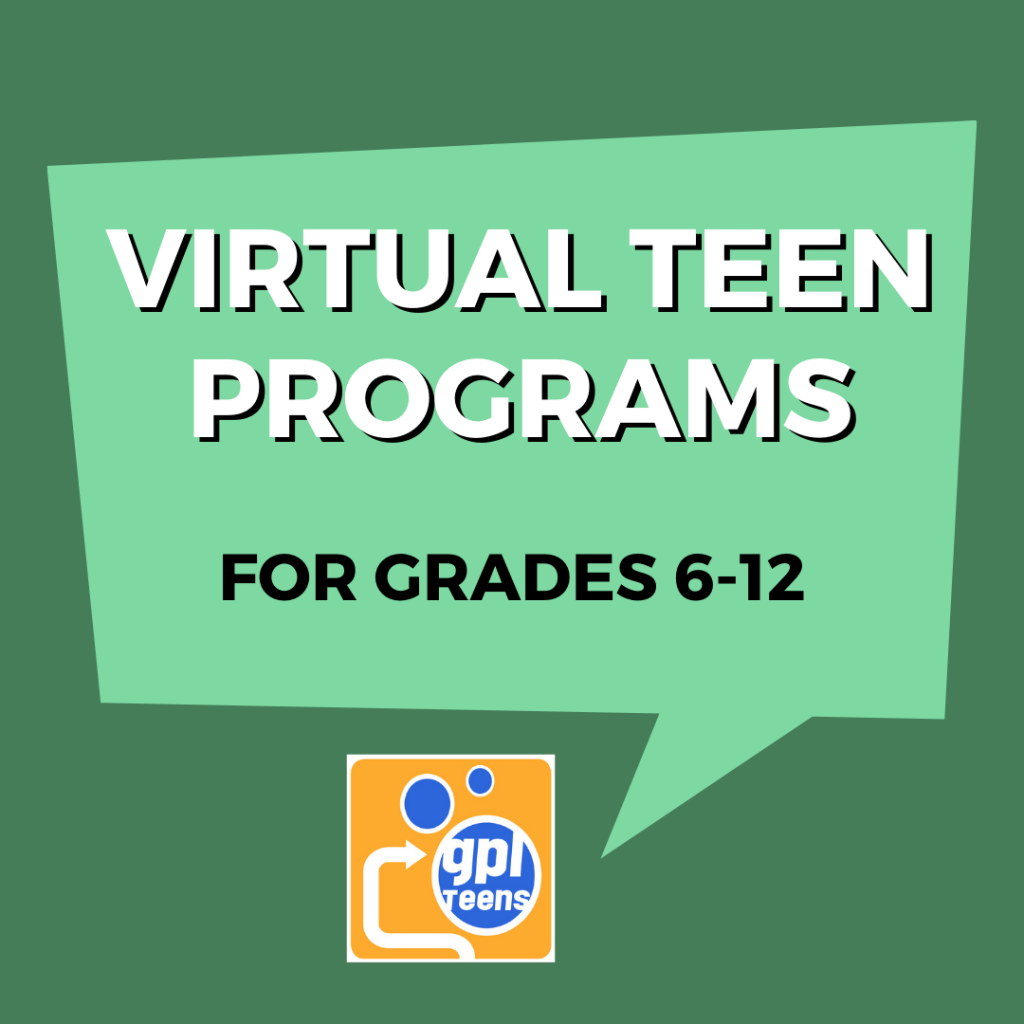 GPL Teens @ Home
We've put together a menu of activities to keep you occupied at home. Whether you're into art, writing, books, trivia, or solving puzzles, you'll find something you enjoy!
To get started, click here.
---
BookMatch for Teens
Need a recommendation for what to read next? Try BookMatch! Just fill out the BookMatch form, and we will send you 3-5 personalized reading recommendations based on your interests. Whether you love to read or you can't remember the last time you enjoyed reading, we're sure to find something you'll like!
Get started here: BookMatch for Teens questionnaire
---
Follow us on social media!
Facebook: GPL Teens
Instagram: @gplteens
Twitter: @teens_gpl
Click here to subscribe to our email list, so you'll get all the info about our programs!
---
We are not currently offering onsite programming. Follow us on social media to learn about virtual programs & services!
Teen Programs
Teen Advisory Board
Homework Help