Children's Grab Bag Book Packs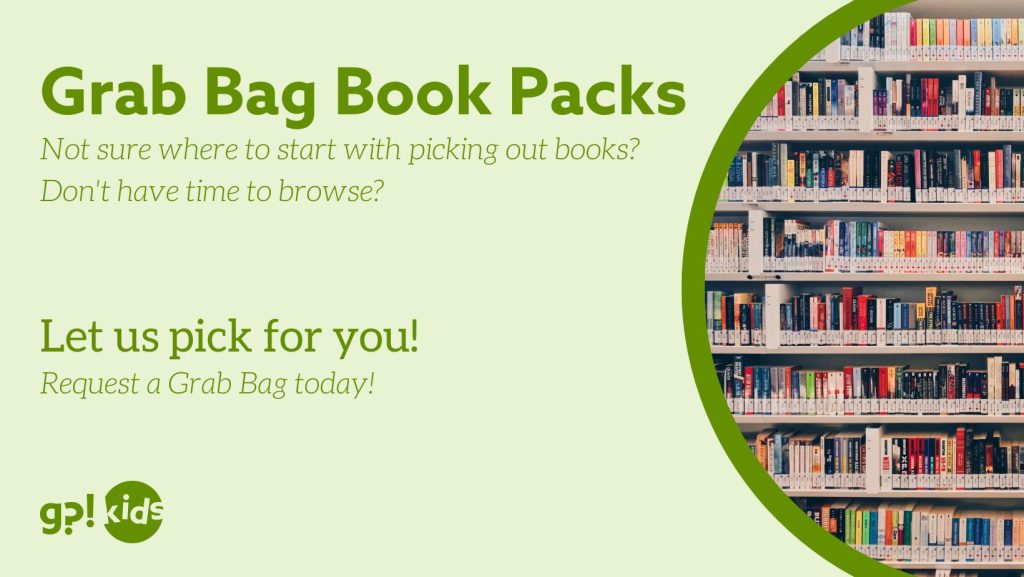 What it is…
Not sure where to start with picking out books? Don't have time to browse? Request a Grab Bag from the Library and we will curate a selection of 10 books for you! We'll pick a random selection of books; mixing in new books, classic books, non-fiction, staff favorites, and more!
How it works…
Fill out the google form. Include as much info as you want, so we are able to best select the books for your reader.
We will choose the books and put them on hold for you.
Then you will be notified when your holds are available for pickup.
Take the books home, keep what you want to read, return the ones you don't.
Then request another pack the next day, if you want!
*We now are allowing two packs per card at a time.*