Genealogy & Local History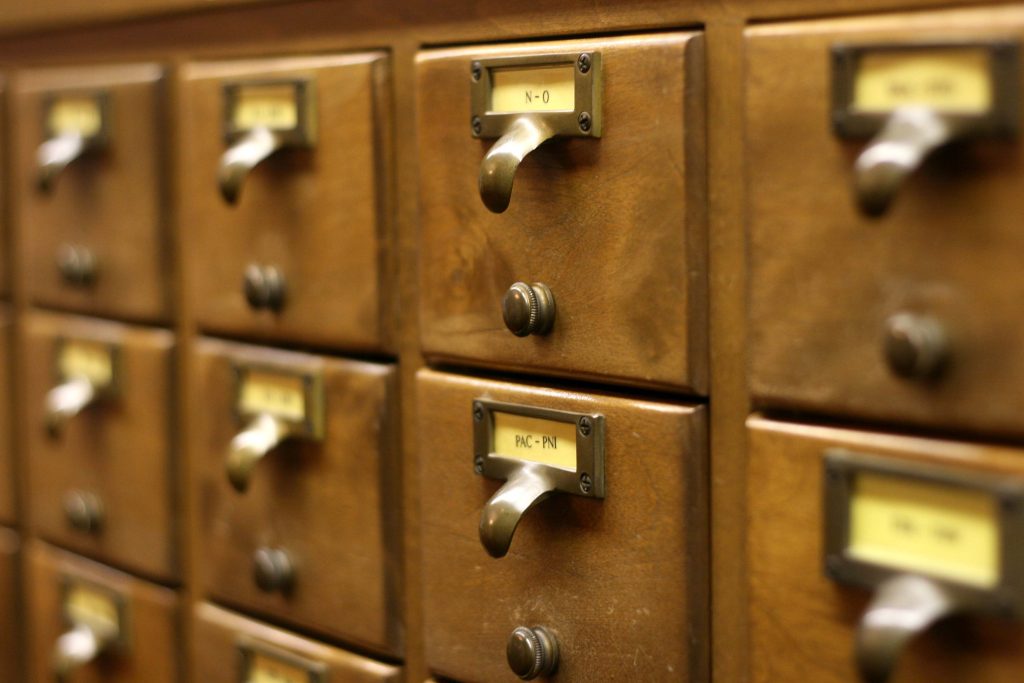 Materials found in our Indiana Room include:
Indexes for Elkhart County Vital Records

Births 1882-1920
Deaths 1882-1920
Marriages 1830-1920

Microfilm(with reader/printer)

Census records 1830-1920
Goshen newspapers 1837— 2022
Sanborn maps of Goshen 1886-1926
Goshen newspaper indexes

Card file 1970-1994 (obituaries and wedding anniversaries)
Index 1994-2007 – contact Reference Desk
Goshen News Index 2007-present

Indexes to Cemetery Records of Elkhart County
Elkhart County histories
Elkhart County plat books – 1892, 1929, 1969, 1979, 1984, 1996
Goshen City Directories – 1883, 1890, 1897, 1908-1909, 1912, 1921, 1925, 1929, 1937, 1939, 1941, 1946, 1948, 1951, 1953, 1955, 1957, 1958, 1960-1962, 1964-1980, 1982-1997
Elkhart/Goshen City Directories – 1998-Current Year
Contact the Reference Department if you would like a local obituary or other local history information sent to you by mail or email.
Online Resources
Ancestry Library: Genealogical database with extensive coverage of the U.S. and the U.K., including census, vital, church, court, and immigration records, as well as record collections from Canada and other areas.
HeritageQuest Online: Genealogical database of over 25,000 family and local histories, the entire U.S. Federal Census, PERSI™, and more. Available on home computers with your GPL card number.
NewspaperARCHIVE: Provides access to historical newspapers throughout the United States. Allows you to search for your ancestors by name and to narrow your results by year and location.  Click here to access from home.
More resources