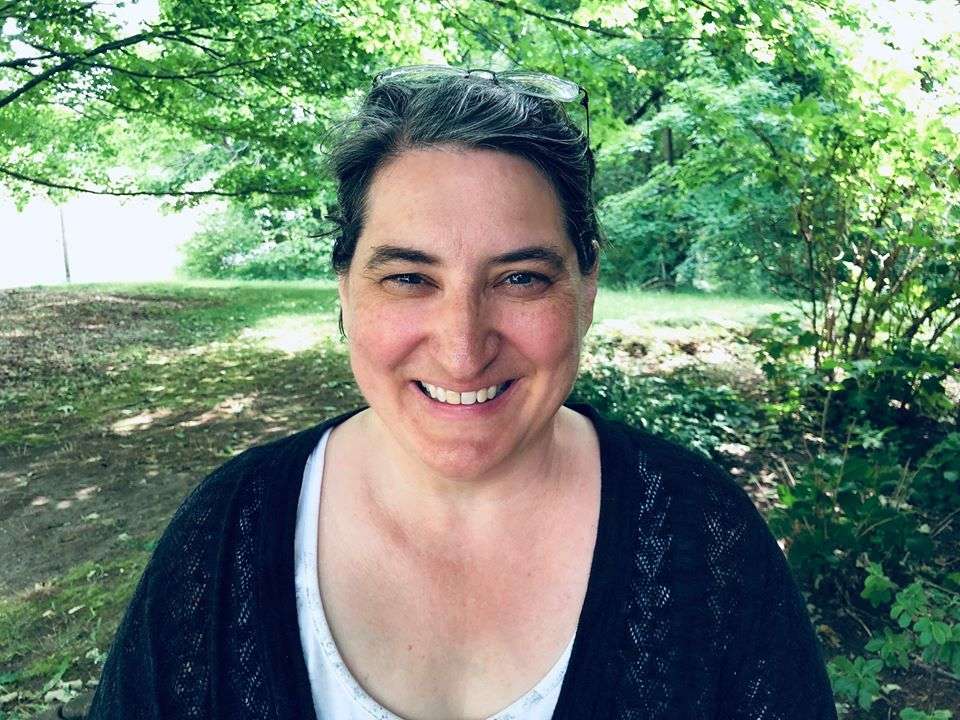 Community Stories: Life During COVID-19
Here is GPL patron Susan Setiawan's story :

"The only thing that you absolutely have to know, is the location of the library." Albert Einstein

It is no hyperbole to say that libraries have been and continue to be an integral part of my life. I do not remember how old I was when the first tiny library opened in my childhood town of Middlebury, but I do remember the cool, slightly musty air greeting me as I entered the renovated house just north of the stoplight. I recall also, the physical feeling of contentment- as if all the tension in my body was draining away—that has occurred from childhood on upon entering a library.

A handful of libraries—six, or perhaps seven—have been beloved over my life. In these libraries I first read Salman Rushdie, Marilyn French, Chaim Potok, Reza Aslan. From these libraries I lugged home huge books about dinosaurs and Sir Cumference for my young children and checked out audiobooks (on tape cassette!) for long car rides or snowy afternoons (aside: I have the fondest memories of a car ride in which all of five of us—from ages 4 to 40—listened spellbound to a library audio book of The Treasure Seekers by E. Nesbit. Written in 1899, it is truly one of the funniest and most heartfelt audiobooks I have ever listened to.).

I've claimed GPL as my library a number of times over my life. As a very young child, we drove to Goshen each week during the summer months to participate in the summer reading programs. During college I would bike the mile or so to check out books. Although I've spent adult years in Michigan, Middlebury, and Baltimore (and loved their libraries as well), it is the Goshen Public Library that feels like home. I have traveled through the GPL children's section: Henry & Mudge, Miss Rumphius, Where the Mountain Meets the Moon, Hero's Guide to Saving Your Kingdom, Wonder. I've wallowed in young adult and graphic novel literature with my growing children: The Ranger's Apprentice, Eragon, The Teenage Liberation Handbook, author Tamora Pierce, March. I have wandered through the gardening and the knitting sections, the philosophy and religion sections. I've read through Maeve Binchy and Isabel Allende. The library has amused me and educated me, and I am quite certain that it has shaped the person that I am today.

So it is perhaps no surprise that on March 17, 2020, I said to my youngest child, "I suspect that the library might close for a while. Let's get some books to hold us over." I'm not sure how many books I carted away that day, but they filled my arms and the bag I took in. The next day, the library closed. It was absolutely the right decision in this pandemic, but it has been missed.

I'll end with another favorite quote by Einstein: "I have reached an age when, if someone tells me to wear socks, I don't have to." I think (hope?) that I am indeed reaching that age, but I suppose I will still put on my socks if the library requires it. Carry on, GPL. I can't imagine the community without you, and your work is appreciated!
Click here to find more Community Stories