Community Stories – John
Last updated: May 21, 2020
---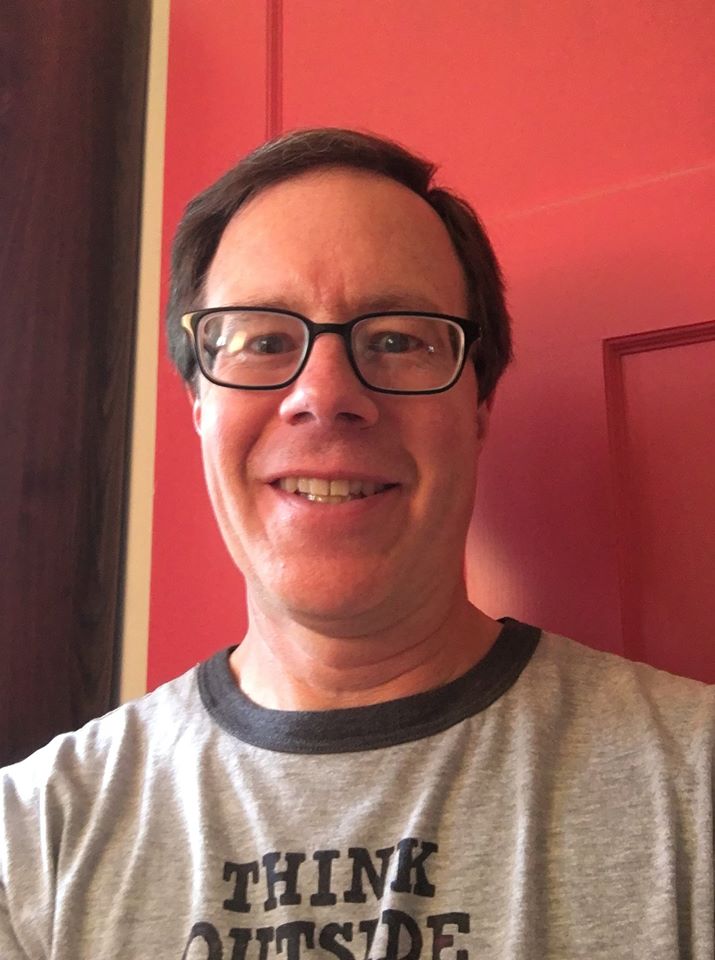 Community Stories: Life During COVID-19
John's story

Here is Chamberlain teacher John Lichty's story:
I am a Physical Education teacher at Chamberlain Elementary School after previously working at Parkside Elementary where my two sons Jacob and Carlos attended. My wife Emily and our family moved here in the summer of 2003 and we are within walking distance of the library so we spent many days walking to and from to get books, to visit the children's area, and to partake of the many children's activities offered. I have special memories of visiting just prior to a long car trip to visit relatives in Pennsylvania and New Jersey to gather CD's of children's books or music. We especially loved Raffi and Hank the Cowdog!
This pandemic has been a whirlwind of emotions for me. I terribly miss the 300 or so Chamberlain students and am concerned for their emotional and physical welfare during this time. I try to stay connected through some zoom sessions and by promptly responding to their assignments they post online. We're all trying to figure out how best to respond and to handle online learning and it feels sometimes like building an airplane while we're flying it.
And we've all been experiencing some type of loss during this pandemic. People have seen loved ones die, get sick and that has obviously been the most difficult. Especially when they have not been able to be with them in their last days. People being laid off or having to work in the most vulnerable of conditions. Students have had to make adjustments to not seeing friends, Seniors to missing out on prom and graduation, athletes having their spring sports cancelled, all of us having our freedom of travel restricted.
Personally I have thus far not had anyone close to me get sick with the virus. Others are suffering much more. I've had minor inconveniences like signing up for an ultramarathon that was cancelled. I decided to run it anyway here in town, mostly along the Pumpkinvine Trail and to make it into a fundraiser for The Window, to help those who are really needing it right now. So it was gratifying when almost $5000 was raised through this little effort as so many wanted to jump in and help. People being generous and helping out is something I hope and pray will just continue whenever the threat of COVID-19 is over. For all of us to realize that there is more that connects us than separates us.
I continue to appreciate the library as a connecting place for the community. Offering free wifi and essential services is an important way to assist Goshen residents even while we are unable to physically get our hands on books and other materials. The library is just one place that we as a community miss having as a place to gather and I know we will appreciate it even more when we are back to "normal" again!
Click here to find more Community Stories.