Community Stories – Jennifer
Last updated: September 3, 2020
---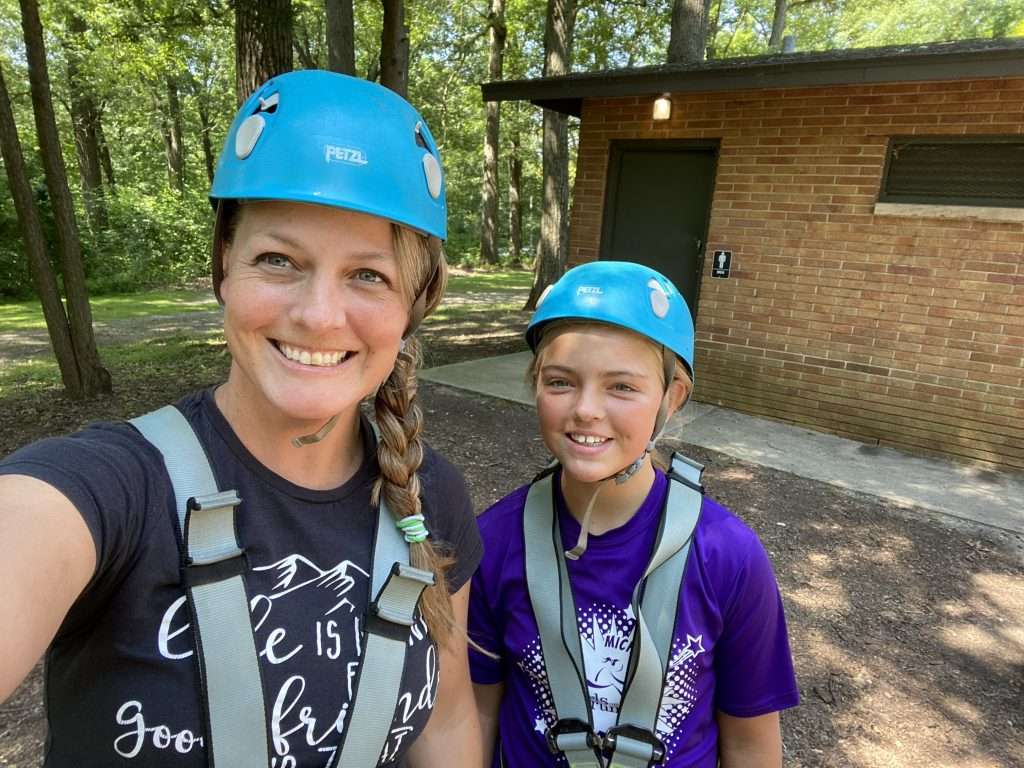 Community Stories: Life During COVID-19
Our next story comes from Jenny Yordy,  GPL patron and Director of Development at The Window:
My name is Jennifer Yordy.  I have lived in Goshen for 12 years now.  I currently work at The Window in Goshen.  The Window offers meals, pantry, clothing closet, along with many other services to those in our community who are struggling to make ends meet.  I have three children.  We have used GPL a lot as they've grown up.  We used to attend the reading and craft times when they were little.  We use it for research projects for 4H.  We love the summer reading programs.  We have spent many hours sitting and enjoying books at GPL
Obviously the closure of the library affected our lives.  We missed it greatly.  I watched the news a lot throughout the entire time.  Life is definitely not normal.  I am an extrovert and love big gatherings.  I really miss community…even just time sitting at The Brew with the noise of everyone buzzing around me.
Work is different as people can't come inside The Window at this time.  I miss those conversations.  School is different for the kids.  They aren't getting to see and interact with friends like they usually do.  I can see it taking its toll, interactions are just different.  I think we are left in this place where we don't know the comfort level of the person we meet in public.  There's this awkward moment where you are debating whether to hug, high five, fist bump, or just stay 6 feet apart.  It's just awkward.
I've been surprised how divisive a virus can be.  I've been surprised how much a virus can affect society.  I've been surprised to see how we all deal with stress differently and all kinds of emotions come out.
What I miss from before are community and people.  I miss the buzz of people on Wednesday mornings at The Brew.  I miss seeing friends there.  I miss sitting down around a table with my friends to study the Bible.  I miss First Fridays.  I miss the life that lights up downtown, how we all come to downtown and enjoy each other's company. I miss walking through the store and not worrying about maneuvering around people.  I miss the friendliness of people uninhibited by a new set of rules. I miss clients being in at The Window.  I miss the electricity of people there.  I miss people coming in and chatting about life. I miss not having to think through what the requirements of the business I'm walking into are.  Do I have to wear a mask?  Do I have to order ahead?  Am I allowed to go in?  Do I have to count how many people are inside and wait outside?
What changes can I imagine going forward? Honestly, I hope it all goes back to normal.  I miss normal.
Click here to find more Community Stories