Community Stories – Idris
Last updated: July 16, 2020
---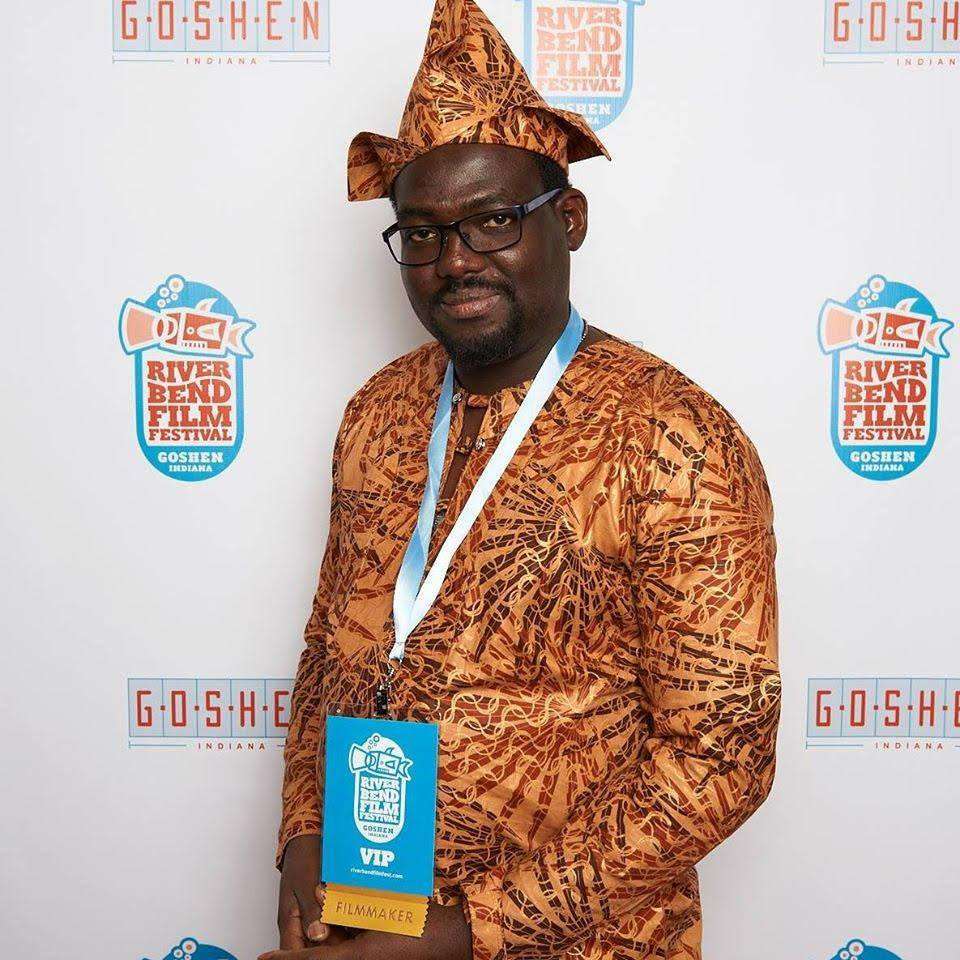 Community Stories: Life During COVID-19
Here is GPL patron and artist Idris Busari's story:
I am Idris Busari and I became a resident of Goshen early October of 2006, and have been here ever since. I am a husband, father, music-maker, art lover and I am one of 40 Indiana artists selected for the 2021 on-Ramp Career Accelerator sponsored by the Indiana Arts Commission.
I spent the first 26 years of my life in Lagos, Nigeria. In 1998, after graduating from high school, I took to writing poetry as a coping mechanism against overwhelming boredom and peer pressure. Between then and 1999, I started writing songs. In the year 2000, with the help of my good friend, DJ (Hakeem) Smith, we released our 1st album titled Hope 2000. Millennium bug had us paranoid so we had to add y2k/2000 to the immortalize that year. Unfortunately, all that work was destroyed in the commotion of getting publicity, airplay and the unconventional order of Lasgidi days.
I am a writer and publisher member of American Society of Composers, Authors & Publishers (ASCAP), a performance rights organization for American music makers. I released my first serious musical work for global distribution in physical and digital form on the 22nd of January, 2000, another body of work for global public consumption in April of 2011, and my latest effort was released over three years ago with a couple of professionally crafted videos online to promote it.
My last project took me back to Nigeria, West Africa where I worked with a seasoned music producer in my sub-genre to make one of the best albums in that musical space. One of the tracks, Father, received a film fest award. This particular work was one of a few recognized by the State of Indiana when House Resolution No. 18 was adopted by voice vote on February 13, 2017, during the First regular session of the 120th General Assembly. My work was also featured at the River Bend Film Festival where I have volunteered as a Mid America Filmmakers member.
From November 2014 to April 2017, I was involved in the Art scene in the capacity of a Volunteer Server at the famous Goshen Art House. Over time, I have been true to my craft, performing locally every chance I get. Though I have been exploring various art forms and supporting other artists with skills I have picked up along my passion-driven musical journey, making Afrofusion music still takes the crown.
In my free time, I am the host of the Smash Hitz Show on my local bilingual community radio station, where I give area music-makers the chance to try to woo local radio audiences with powerful songs and lyrics.
My family patronizes GPL. I used the library for artistic research. I have used it for business development and I also relied on GPL when studying for my Immigration/naturalization examination. I follow the library's facebook page so as not to miss important events and information. My kids enjoy the summer reading program and driving to Shirley's Gourmet Popcorn to redeem their reading rewards
Goshen is a unique city, in that it is filled with diverse, friendly people and opportunities. My career transition from the manufacturing sector into the field of information technology is a testament to the vibrancy of our fine, kind city. I met my job lead while both of us were volunteering at the Maple City Multicultural Festival in Rogers Park. We met again when I took my daughter to Goshen Art House where she volunteered to take photos for an art event.
My daughters are reporters at the Clover Chronicles, the 4H Fair newspaper, and are members of the 4H Clown Club among others. They are following in my footsteps and also run a youth radio program called the Groovy Kids Show.
In a region blessed with opportunities, you have to be in the right place at the right time with the right people.Volunteering is a good way to make this happen. I was volunteering on the radio when I heard about the Certified Production Technician training and while networking at a Chamber event in Elkhart, I caught wind of the IT Sector partnership training program. I enrolled for both trainings and became officially employed as an IT Technician at a growing local healthcare facility in March 2020. I am doing soul satisfying work through COVID-19. I wake up with joy and excitement knowing that what I do is impactful. I don't know if this would have happened if I lived in any other city in Indiana.
Click here to find more Community Stories