1,000 Books Before Kindergarten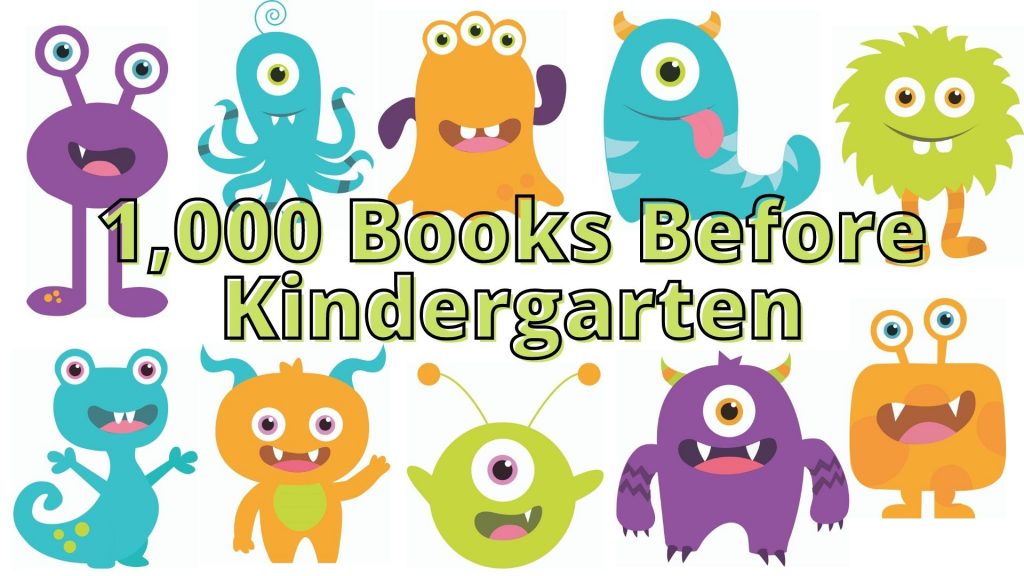 Literacy is one of the best gifts a parent can give to their child. The Goshen Public Library started the 1,000 Books Before Kindergarten program to help parents increase their child's success, both in literacy and in life. It is a self-paced program allowing parents and caregivers to decide how often and how long you read to your child.
Here's how it works:
Come to the Children's Desk and sign up for the reading log; we furnish you with a folder with all the logs to keep track of what you read to your child.
Once you finish the first grouping of 100 books, come in with your folder and get your sticker to mark your reading.
If you are unable to come in after every 100 books, feel free to continue reading and tracking. We will catch you up on stickers when you are able to come in.
When you have finished the reading log and reach your 1,000 books, make sure you come to the Children's desk and tell our staff that you finished the program; we will have a gift from the library for your child!
If 1,000 books sounds overwhelming, don't worry!  If you read 3 books to your child every day for one year, you'll have read 1,095 books! But the most rewarding result is the bonding you and your child will experience.
By reading to your child, you can help your child to learn the following:
Print Motivation
Vocabulary
Print Awareness
Letter Knowledge
Phonological Awareness
Narrative Skills
The beauty of this program is that you can read the same book 10 times, if that is what your child wants to hear. Repetition is great for your child to learn sequencing and story order We encourage you to keep reading to your child beyond the 1,000 books, setting your own reading goals with your child. If you have any questions, please feel free to ask Laura or Tina at the Children's desk.