SRCS is Indiana's Statewide Remote Circulation Service. It links together the catalogs of over 230 Indiana libraries into a single interface.
HOW TO USE SRCS
With your Goshen Public Library Resident or Non-Resident card, you may submit interlibrary loan requests through SRCS.  Please check the library's catalog first to ensure that we or Elkhart Public Library do not own the item.  Recently released items are not available through interlibrary loan.  Please submit requests for those using the PURCHASE SUGGESTIONS form.
How to place a SRCS request:
1. Access SRCS by clicking on the image below:

2. Click on the Login button on the upper right corner of the screen
Select your library: Goshen Public Library (should be default)
Enter Username: Your GPL card barcode (all 14 digits)
Enter Password: Your 4-digit PIN (if you do not know your PIN, you must come into the library to register a new one)
Click Submit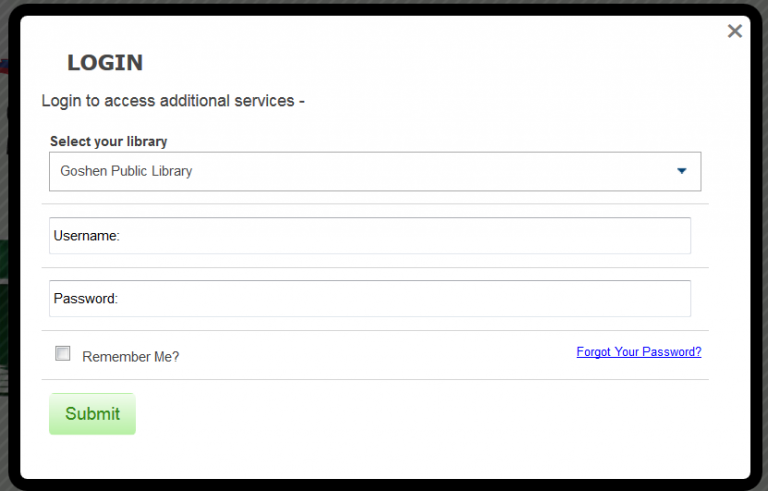 3. Enter your search in the box at the top of the screen
When you find the item you want, click on the book cover to View Details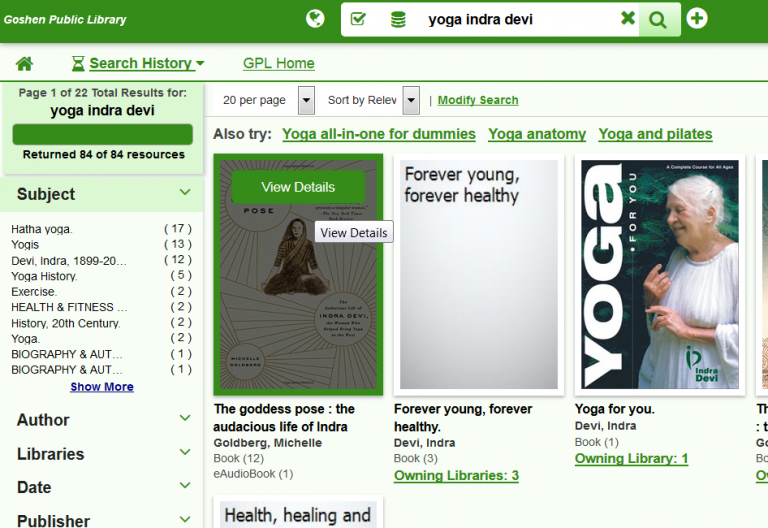 4. Make sure you have the correct format (book, audiobook, large print ed.), then click on Request This Item, then Submit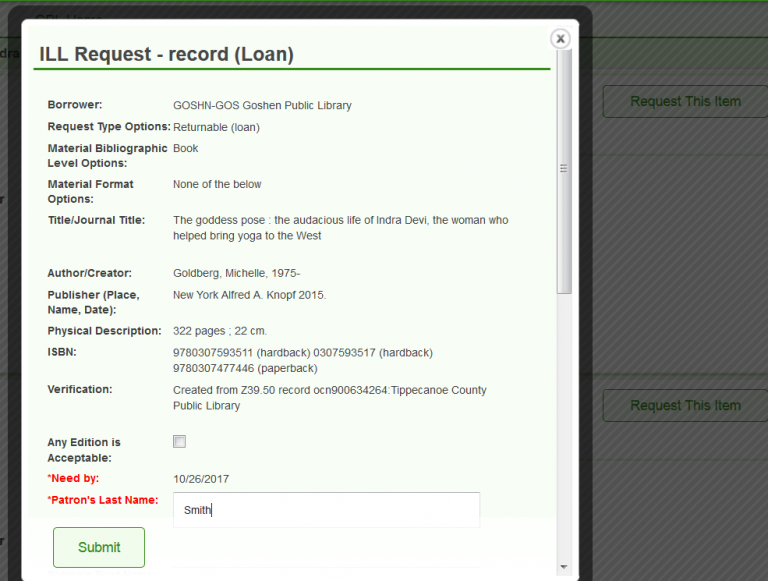 You are limited to 3 active interlibrary loan requests at one time.
If your SRCS request comes back "Unfilled" (no lenders), the Reference Department will resubmit the request through another source, Indiana Share, which uses a larger pool of libraries. You will know this has happened when your request disappears from your SRCS account.
You will receive notification when the item you requested is available to pick up at Goshen Public Library, or if the item is unavailable through interlibrary loan.
Please contact the GPL Reference Desk at 574-533-9531 if you cannot find the item you are looking for, or need general assistance with SRCS.