Community Stories – Yvonne
Last updated: May 21, 2020
---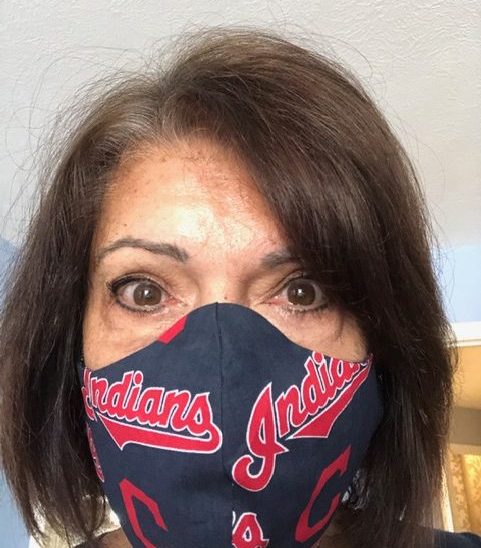 Community Stories: Life During COVID-19
Yvonne's story

Here is GPL reference librarian Yvonne's story:
After sadly leaving the Goshen College Library in 2002, I was fortunate to receive a call from Ann Kauffman, whose sister-in-law worked with me at the college. She had "heard" I was available and hired me as a part-time, fill-in reference librarian and I've happily been here ever since. It has given me plenty of precious extra time to work on my art and writing projects, while keeping me in touch with my favorite profession.
Before the library's closure in March, I was still enjoying the beaches and flora of Florida, but that ended very abruptly with the closures everywhere. We saw a few close friends there before we started the two day, somewhat scary, drive home at the end of March.
Watching the horrible numbers rise and fearing for my family, I listened daily to CNN as all the days rolled together. My daughter is "essential" as a social worker, but works from home and telephonically, if she can, as do my son and his wife in suburban Chicago. They are both in hot spots.
My daily routines are bizarre because I jump from one activity to another so I don't sink into utter boredom. Coffee and Cuomo are a must and I'm baking and cooking more. Actually, since we used to eat out nearly every night, I'm cooking A LOT more. The kitchen table has turned into our joint office space until we have to clear it to eat dinner. The dining room table right now is covered with a watercolor project on one end and our book project on the other – our letters back and forth from Viet Nam.
I cringed and gasped through Ozark, smiled and chair-danced during the Prince tribute, and really miss baseball. I order carryout once in a while from my favorite places just so I can wave to the owners and servers. I FaceTime, call or text my kids and grandkids, one who is sheltering in place with her dog in Bloomington in her apartment and estudying.
There is so much unknown that I just can't predict what life will be like. We have a wedding in Oregon that was changed from June to August. I'm afraid my Billy Joel tickets will be worthless for June. I'm so hoping the library will be able to fulfill the community's needs, which are numerous already. And I hope someday soon we can party in the staff room.
Click here to find more Community Stories