Community Stories – Julia
Last updated: June 17, 2020
---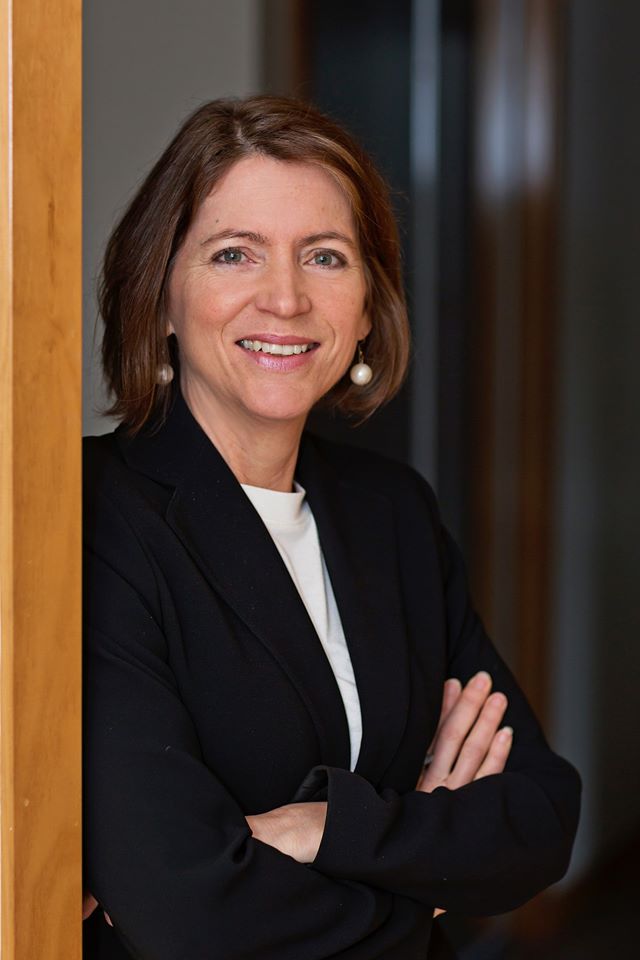 Community Stories: Life During COVID-19
Here is Goshen City Council At-large member Julia King's story :
My husband and I moved to Goshen 30 years ago as newlyweds. Except for the co-workers at his brand new job, we had zero community connections when we arrived. Early on, I began volunteering with the Goshen Adult Literacy Program, which (happily!) put the library on my radar. Later, when I had a daughter, she and I frequented the GPL story hour, where we listened to children's books and delighted in activities like tossing a big, colorful parachute up to the ceiling.
Most of the library visits in my current era of life relate to political/civic engagement. I can't count the number of times I've congregated with fellow Goshen residents in the lower level of the building to address one issue or another. As a neutral, collectively owned community space that exists for the sheer purpose of educating and enlightening the public, it's a perfect spot for informational sessions or candidate forums.
This crazy pandemic has me sorely missing the act of "gathering" – just being in a group, having an impromptu side conversation, the kind that pops up when people share physical space. Democracy itself rests on trying to understand one another's perspective. That hard task is just a teeny bit easier when we're standing on the same carpet under the same fluorescent lights in, well, let's say a library basement. Zoom has been hugely helpful for addressing "essential" City business; but it can't substitute for in-person community interactions.
As I write these words, the nation is busy boiling up and bubbling over the pot. I won't pretend it's just because we're all tired of being at home and we need to shop downtown or go to a library (but that's good stuff). We've got long overdue work to do in the United States. Work we've been putting it off and putting it off and putting it off and…KABOOM.
I guess what I'm trying to say is that libraries have an invaluable role to play here, now. They're a place for us to learn and to gather and to learn some more and to gather some more and so on and so forth. True learning is never complete. It's an ongoing process. Which is exactly why we need libraries. And librarians. Hooray for Goshen Public Library! The end.
Click here to find more Community Stories