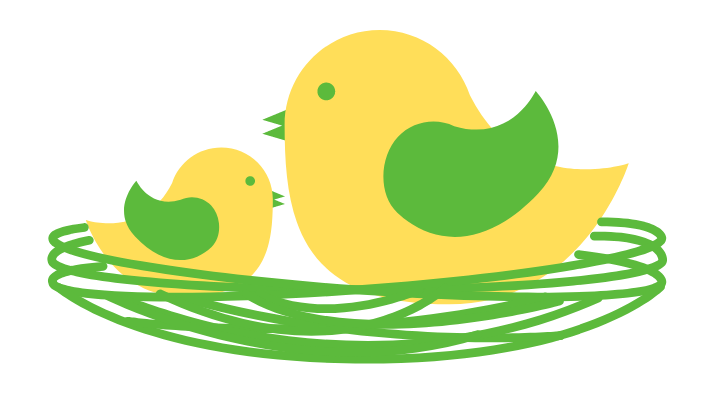 In March 2021, the Goshen Public Library Children's Department handed out 108 Bird Nesting Kits to the community. These kits contained free sourced materials for local birds to create nests, like grasses, dried leaves, and small twigs.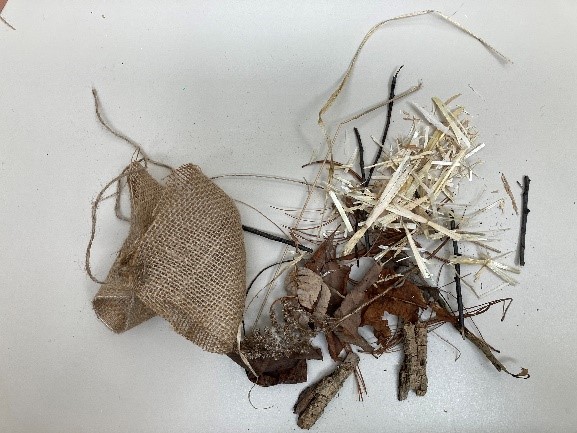 Bird Nesting Kit
1. Fill a mesh bag or basket loosely with suitable nesting material. Be sure the mesh is wide enough for birds to extract the material, and hang it in a visible location. (We used burlap to hold our nesting material.)
2. Refill bag as needed with other found materials like , dead grass or grass clippings, pine needles, dried leaves, small twigs and straw.
3. When selecting nesting materials, stay clear of anything synthetic and provide only natural materials. Don't use hair, pet fur, or bright yarn.
To the right is an example of our completed bird nesting kit hanging in a tree. For more information on nesting material for birds, go to the Audubon's page What Nest Materials Are Safe For Birds?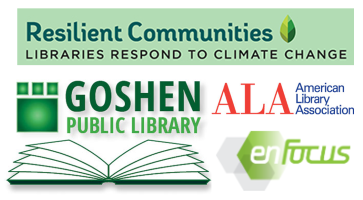 Click here to find more ways you can get involved in our community to adapt to and mitigate climate change.