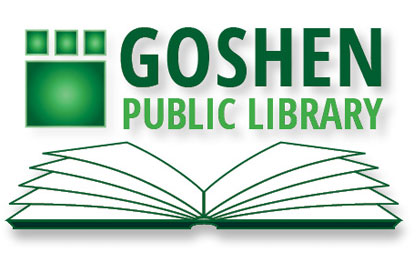 A MESSAGE FROM
THE DIRECTOR:
A Message from the Director –
Wow! "What a long strange trip it's been!" As we ready ourselves to move toward our next phase of library services at GPL, it seems apropos to quote an American cultural icon, The Grateful Dead. We surely all have experienced a long and strange trip since early March. None of us likely could predict it would be July and still no normalcy in sight. The oxymoron "new normal" has unfortunately become part of our pandemic lexicon. All of us at GPL have been challenged to be flexible and to accommodate an ever-changing landscape.
While our plans to offer and restore library services have been well-designed, our efforts to implement them have been met with delays. Some of this was due to our inability at times to source safety and sanitizing supplies. We also needed time for designing implementable service plans that were prioritizing safety for both staff and patrons. Of course, we've been monitoring positive caseloads in our own community and, like many, have been concerned. Several recent conversations have been had with Elkhart County Health officials, City officials, and Goshen Health officials so that we could be certain our plans for extending services were well-developed and in line with safety measures being recommended by these groups operating on the front line. While the pandemic has taught us we can never be 100% certain about our choices, we feel we are prepared to move forward with opening up our building in a measured and metered way.
We are so thrilled to announce that beginning Friday, July 10, GPL will once again welcome patrons and visitors through our doors for browsing and other services! Our building and operations won't be exactly the same as you remember, but we hope to offer enough to satisfy your entertainment, educational, and essential services pursuits. Follow the link to our website where you'll find details for our new Grab & Go program. https://goshenpl.lib.in.us/next-steps-to-reopening/
We've been touched by your support these past several months and are energized by your enthusiasm to visit the library once again! We can't wait to see old and new friends alike! Remember our trip is not quite over, but we're beginning to enjoy the ride a little bit more. Please do what you can to keep yourself, your family, and our library staff safe when visiting GPL. Remember, we're all in this together!
Ann-Margaret Rice, Director
Goshen Public Library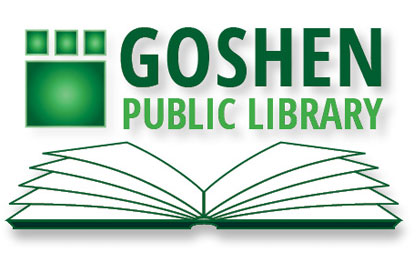 UN MENSAJE DE
LA DIRECTORA:
9 de julio, 2020
Un mensaje de la directora
¡Caramba! "¡Que viaje tan largo y extraño ha sido!" A medida que nos acercamos hacia nuestra siguiente etapa de servicios en la biblioteca GPL, parece atinado citar un ícono cultural americano, "The Grateful Dead". Seguramente todos hemos experimentado un viaje largo y extraño desde comienzos de marzo. Probablemente ninguno de nosotros podía predecir que estaríamos en julio y aún no habría ninguna normalidad a la vista. La contradictoria "nueva normalidad" desafortunadamente se ha convertido en parte de nuestro léxico de pandemia. Todos nosotros en GPL hemos sido retados a ser flexibles y acomodarnos al panorama siempre cambiante.
Aunque nuestros planes de ofrecer o restaurar los servicios bibliotecarios han estado bien diseñados, nuestros esfuerzos para implementarlos se han encontrado con retrasos. A veces, algo de esto se debió a nuestra imposibilidad de encontrar suministros de seguridad y desinfectantes. Además, también necesitamos tiempo para diseñar planes de servicio, que pudiéramos implementar, que dieran prioridad a la seguridad tanto para los empleados como para los usuarios. Claro que hemos estado monitoreando la cantidad de casos positivos en nuestra propia comunidad y como muchos, hemos estado preocupados. Hemos tenido varias conversaciones recientes con los funcionarios de Salud del Condado de Elkhart, funcionarios de la ciudad y funcionarios de Salud de Goshen, de manera que pudiéramos tener certeza que nuestros planes para extender los servicios están bien desarrollados y se apegan a las medidas de seguridad recomendadas por los grupos que operan en primera línea. A pesar que la pandemia nos ha enseñado que nunca podemos estar 100% seguros de nuestras decisiones, creemos estar preparados para avanzar con el proceso de apertura de nuestro edificio de una manera cuidadosa y con medidas de seguridad.
Estamos entusiasmados por anunciar que comenzando el viernes, 10 de julio, GPL volverá a recibir patrocinadores y visitantes a través de nuestras puertas, ¡para buscar materiales y otros servicios! Nuestro edificio y nuestras operaciones no serán iguales a las que recuerda, pero esperamos ofrecerle suficiente para satisfacer sus intereses de entretenimiento, educación y servicios esenciales. Visite el enlace de nuestro sitio de internet donde encontrará detalles de nuestro nuevo programa de recolección rápida "Grab & Go" (Tómelo y llévelo). https://goshenpl.lib.in.us/next-steps-to-reopening#espanol
Estamos conmovidos por su apoyo durante los últimos meses y ¡nos sentimos energizados por su entusiasmo en querer visitar la biblioteca de nuevo! ¡No podemos esperar para volver a ver viejos y nuevos amigos! Recuerde que nuestro viaje aún no ha acabado, pero estamos comenzando a disfrutar el viaje un poco más. Por favor haga lo que pueda para mantenerse a usted, a su familia y al personal de la biblioteca seguros cuando visite la GPL. Recuerde, ¡estamos en esto juntos!
Ann-Margaret Rice, Directora
Goshen Public Library (Biblioteca Pública de Goshen)