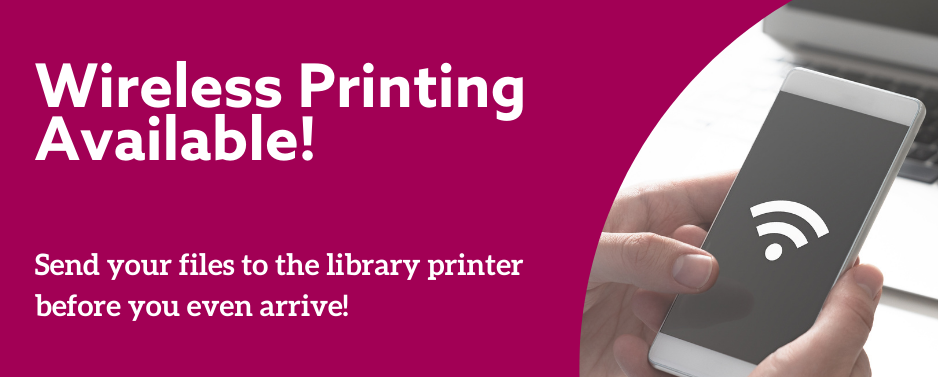 The library has a wireless printing service you can use from your own computer or mobile device. You can send your files to the library printer before you even arrive at the library!
Here's how it works:
Email the document to be printed as an attachment to print@ricohprintcloud.com.
You will receive an email from noreply@ricohprintcloud.com with a release code for the attachment.
Go to the wireless printer at the library (main floor, near Reference Desk) and press the Print Cloud icon on the printer screen.
Type the release code provided in the email. Press the Go button to continue.
Once you press Go, it will move to a new screen. You can press Start to print or you can press Print Settings to change settings before printing.
Pay for copies at the Reference Desk (exact change only, no card payments) or at the Circulation Desk (able to provide change or accept card payment if cost is $1 or more). The printing cost is 10¢/page for black & white and 25¢/page for color.
Need help? Ask staff at the Reference Desk.