Middle School Summer Reading List
REALISTIC FICTION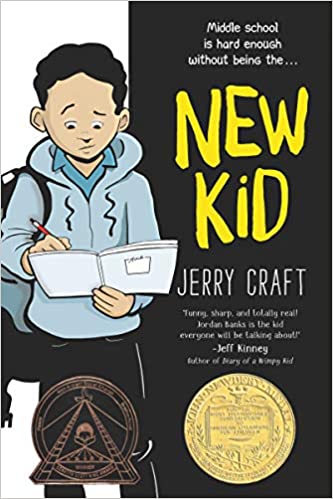 New Kid by Jerry Craft
In this Newbery Award-winning graphic novel, 7th grader Jordan loves drawing cartoons, and begged his parents to send him to an art school. His parents enroll him at a super fancy private school outside New York City instead. Now Jordan is navigating two worlds–his city neighborhood and the upscale school where he is one of the few kids of color and doesn't really fit in.
Find the ebook on Overdrive & Hoopla. Find the audiobook on Overdrive & Hoopla.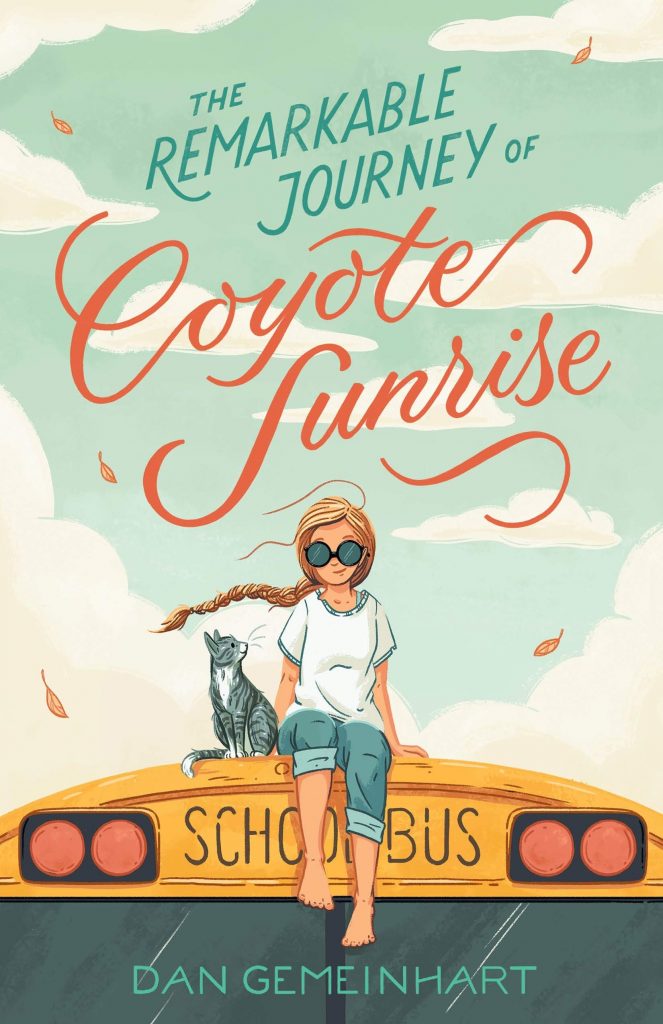 The Remarkable Journey of Coyote Sunrise by Dan Gemeinhart
Something tragic happened to Coyote & her dad, Rodeo, 5 years ago. Something that caused them to leave home and live on the road in an old school bus. But when Coyote learns that the park in her old neighborhood is being torn down, she is desperate to save a memory box she buried there. So, she devises a plan to get her dad to drive 3000 miles back to Washington state in four days without him realizing it.
Find the audiobook on Hoopla.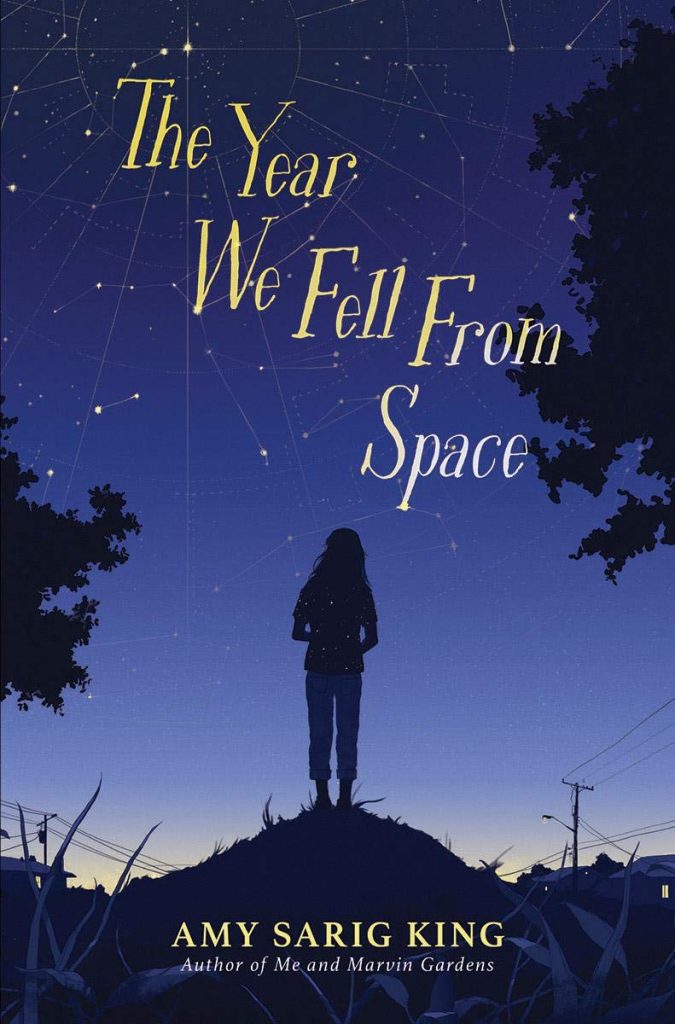 The Year We Fell From Space by Amy Sarig King
Liberty feels like her whole life is falling apart. Her dad moved out months ago and hasn't talked to her or her sister since. Her sister refuses to leave their house. As Liberty tries to navigate through all of this, she turns to the constellation maps she likes to create and finds a piece of a meteor in her backyard. She is determined to fix everyone in her family and get things back to normal.
Find the audiobook on Hoopla.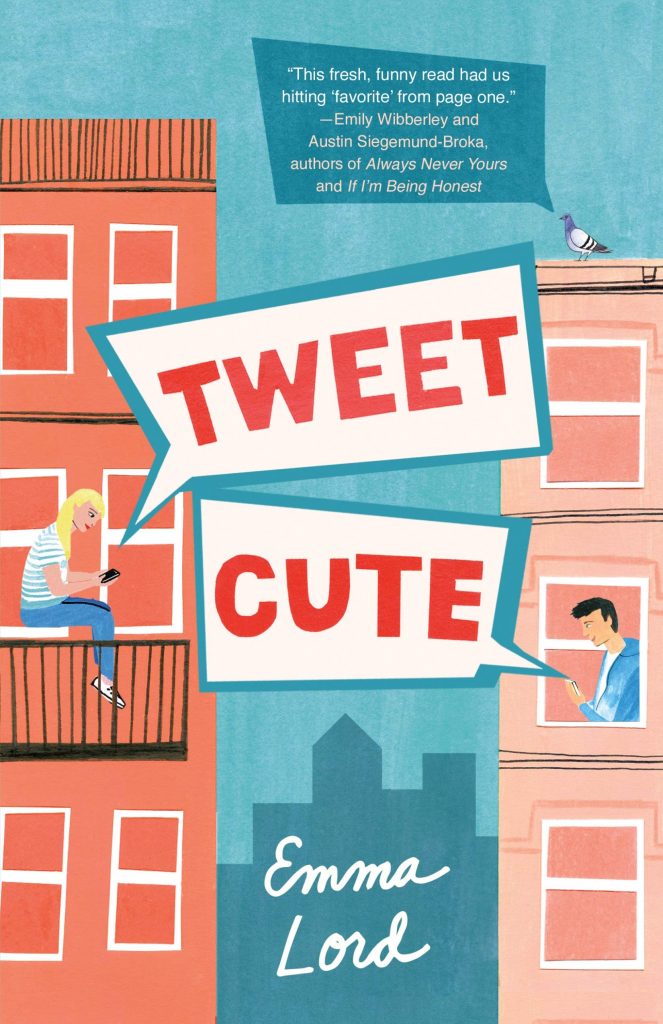 Tweet Cute by Emma Lord
Pepper is a chronic overachiever who secretly runs the Twitter account for her family's fast-food chain, Big League Burger. Jack is a class clown at Pepper's school who spends most of his time working at his family's deli. But when Big League Burger steals his grandma's famous grilled cheese recipe, he takes to Twitter to fight back. An epic retweet battle begins. Pepper & Jack have no idea that they are battling each other on Twitter while also falling for each other in real life on an anonymous chat app Jack built.
Find the ebook on Overdrive.
FANTASY & SCIENCE FICTION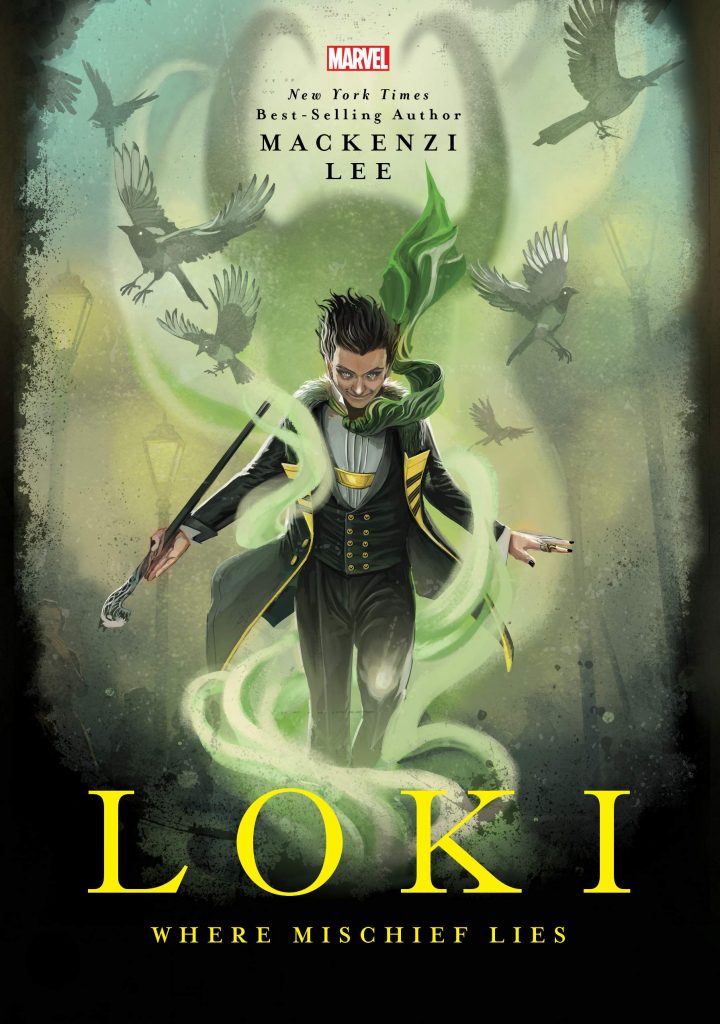 Loki: Where Mischief Lies by Mackenzi Lee
Teenage Loki is constantly overshadowed by his adored brother, Thor, and is looking for ways to prove himself heroic and capable to his father & everyone else in Asgard. When Loki & his friend Amora, a sorceress-in-training, cause the destruction of one of Asgard's most prized possessions, Amora is banished to Earth, where her powers will fade to nothing. When Asgardian magic is detected in relation to a string of mysterious murders on Earth, Odin sends Loki to investigate.
Find the ebook on Hoopla.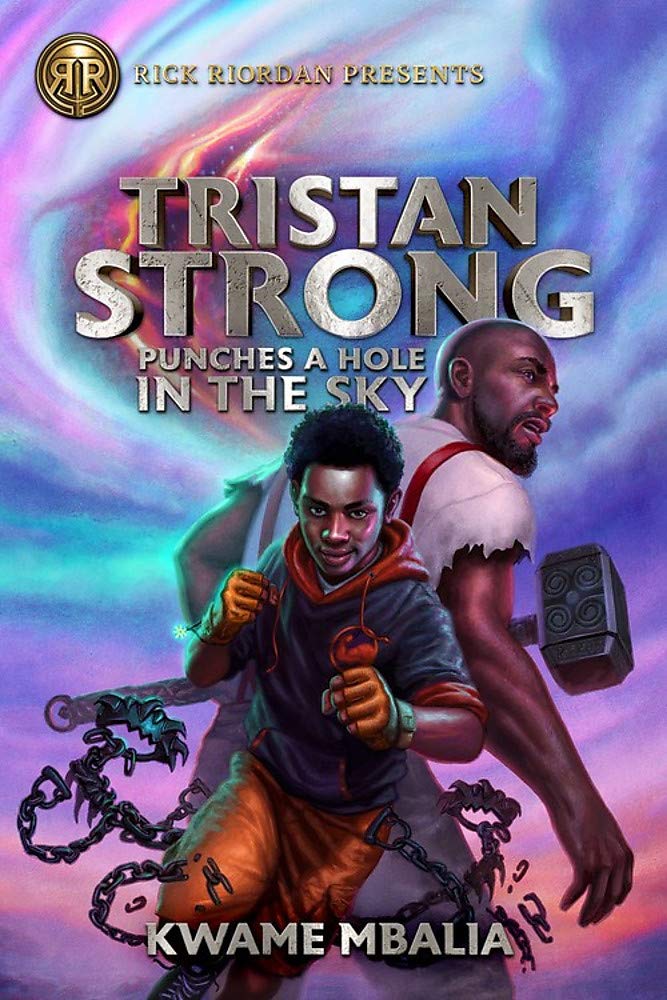 Tristan Strong Punches a Hole in the Sky by Kwame Mbalia
Tristan is sent to his grandparents' farm for a visit. His first night there, a strange sticky creature shows up and steals his journal. Tristan chases after it and ends up accidentally ripping open a chasm to MidPass, a strange world with a burning sea, haunted ships, and iron monsters. Tristan ends up battling along with black American gods John Henry & Brer Rabbit. They must work together to bribe the god Anansi to seal the hole in the sky.
Find the ebook on Overdrive & Hoopla. Find the audiobook on Overdrive.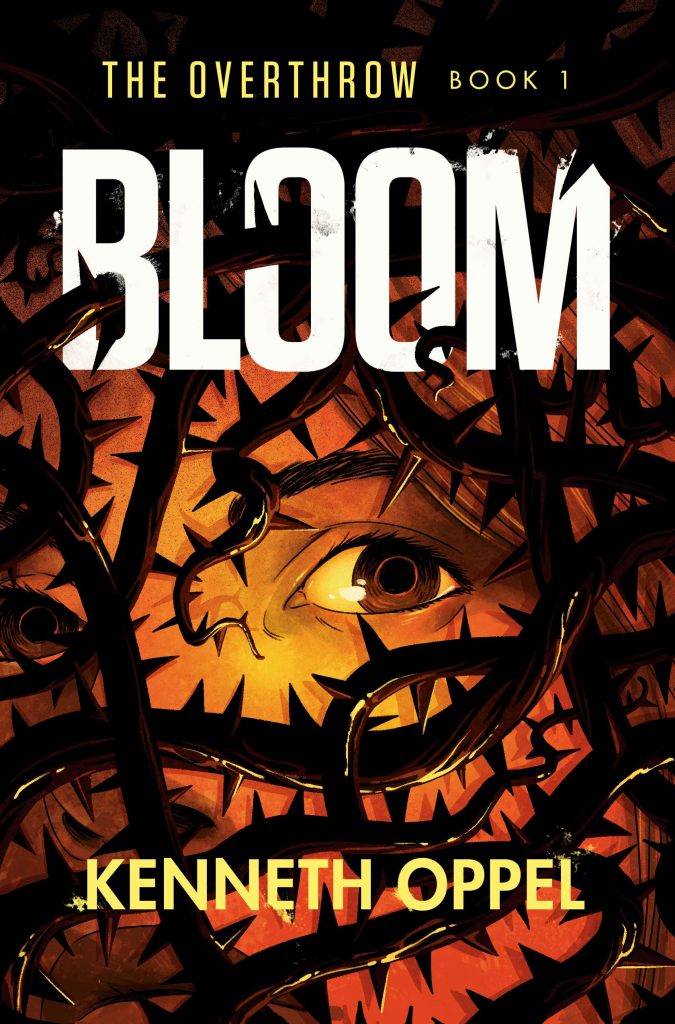 Bloom by Kenneth Oppel
On a remote Canadian island, rain carries seeds of strange new plants which grow overnight. These new plants take over crop fields, release toxic pollens, & grow pods that swallow animals and people. No one seems to be able to fight back, except for Anaya, Petra, & Seth. They each have strange allergies–and yet not to these plants. What's their secret? Can they somehow be the key to beating back this invasion?
Find the ebook on Overdrive.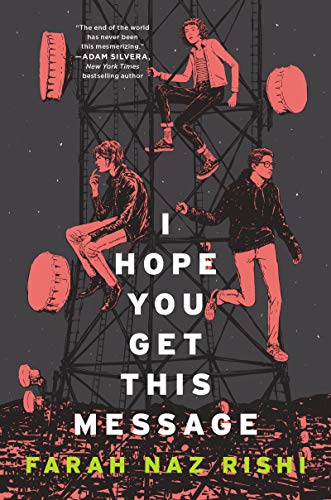 I Hope You Get This Message by Farah Naz Rishi
What would you do if an alien race contacted Earth to let us know that our planet was a vast experiment–one they consider a failure–and plan to destroy it in 7 days? That's the premise of this book, which follows three teenagers as they figure out how to spend their last days on Earth. Though their lives seem to have nothing in common, their paths all collide in this intriguing story.
Find the ebook on Overdrive or Hoopla. Find the audiobook on Hoopla.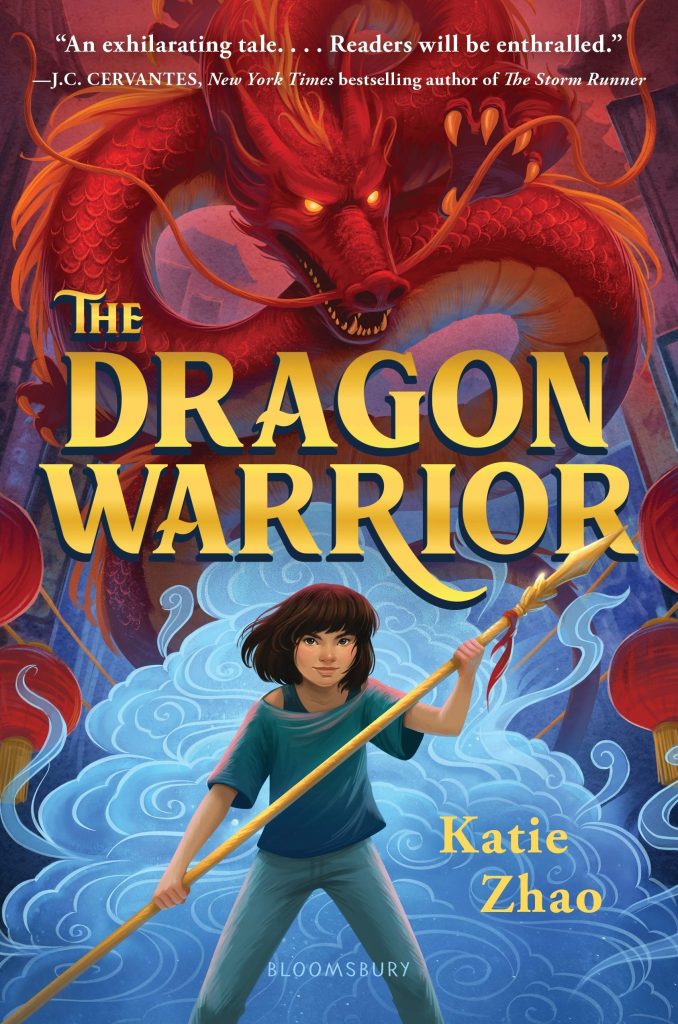 The Dragon Warrior by Katie Zhao
Faryn dreams of honoring her family and the gods by becoming a warrior. But the Jade Society has shunned Faryn and her brother Alex ever since their father disappeared years ago. When Faryn stumbles into a battle with a demon and helps defeat it, she learns she may be the fabled Heaver Breaker, a powerful warrior meant to work for the Jade Emperor by commanding an army of dragons. She has to prove herself and find the island of immortals before the Lunar New Year.
HISTORICAL FICTION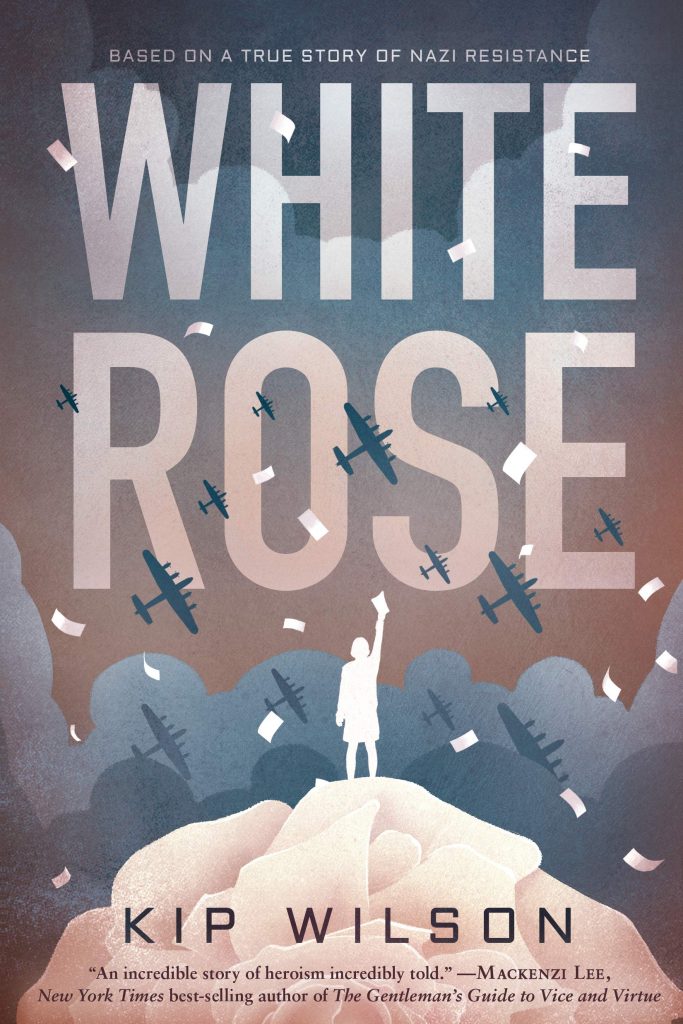 White Rose by Kip Wilson
This novel in verse is based on the life of Sophie Scholl, a German college student who challenged the Nazi regime during World War II as part of a non-violent resistance group called the White Rose. The organization wrote and distributed anonymous letters criticizing the Nazis and calling for action by their fellow German citizens. The following year, Sophie and her brother were arrested for treason and interrogated for information about their fellow collaborators.
Find the ebook on Overdrive.