High School Summer Reading List
REALISTIC FICTION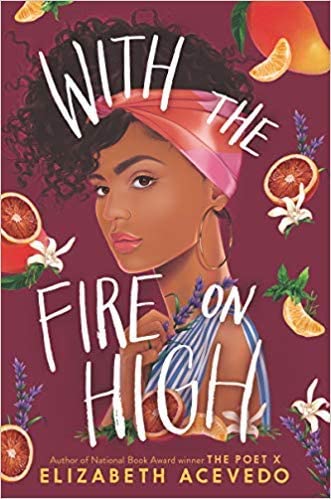 With the Fire on High by Elizabeth Acevedo
High school senior Emoni dreams of being a chef, but she has to balance that with her reality–she has a daughter to take care of and needs to help support her abuela. When she reluctantly joins the school's new culinary arts class, she struggles to follow the rules and recipes instead of making her own creations as she always has. As the class goes on, she learns more about herself and how she might be able to fit her dreams into her real life. This book will make you hungry!
Find the ebook & audiobook on Hoopla.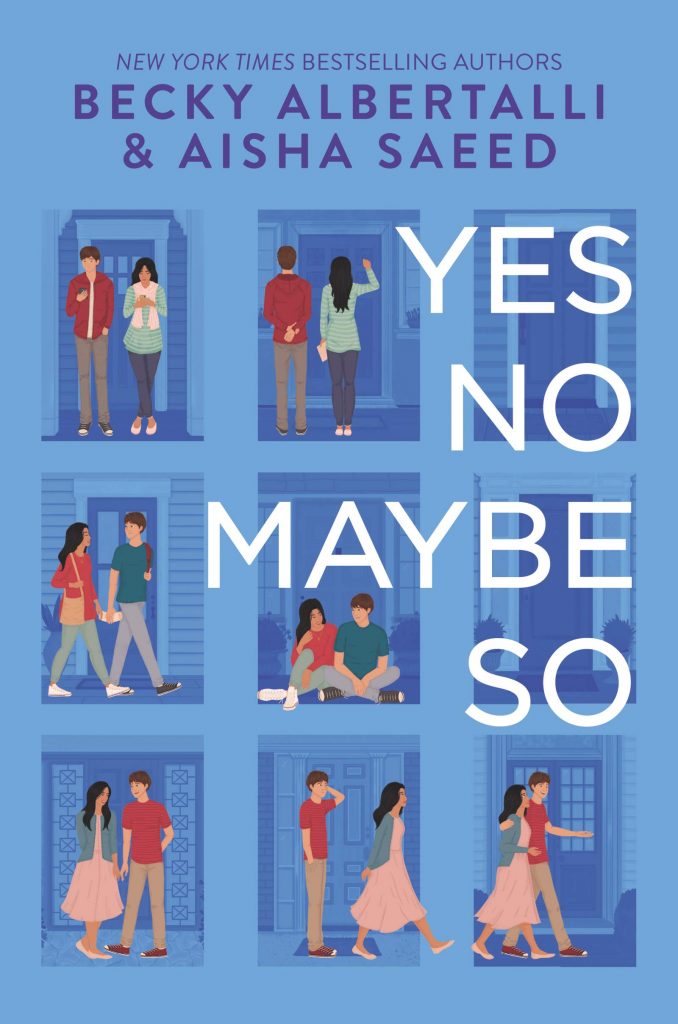 Yes No Maybe So by Becky Albertalli & Aisha Saeed
Jamie Goldberg is fine with spending his summer volunteering for his local state senate candidate as long as he's behind the scenes. Speaking to strangers is definitely not happening, until he meets Maya and is motivated to go door-to-door campaigning. Maya Rehman is having the worst summer ever: her best friend is too busy to hang out, her trip is canceled, and her parents are separating. Why her mother thinks the solution is canvassing with an awkward dude she hardly knows is beyond her. But as Jamie & Maya spend more time together, they realize they actually care deeply about this election…and maybe also each other.
Find the ebook on Overdrive and the audiobook on Hoopla.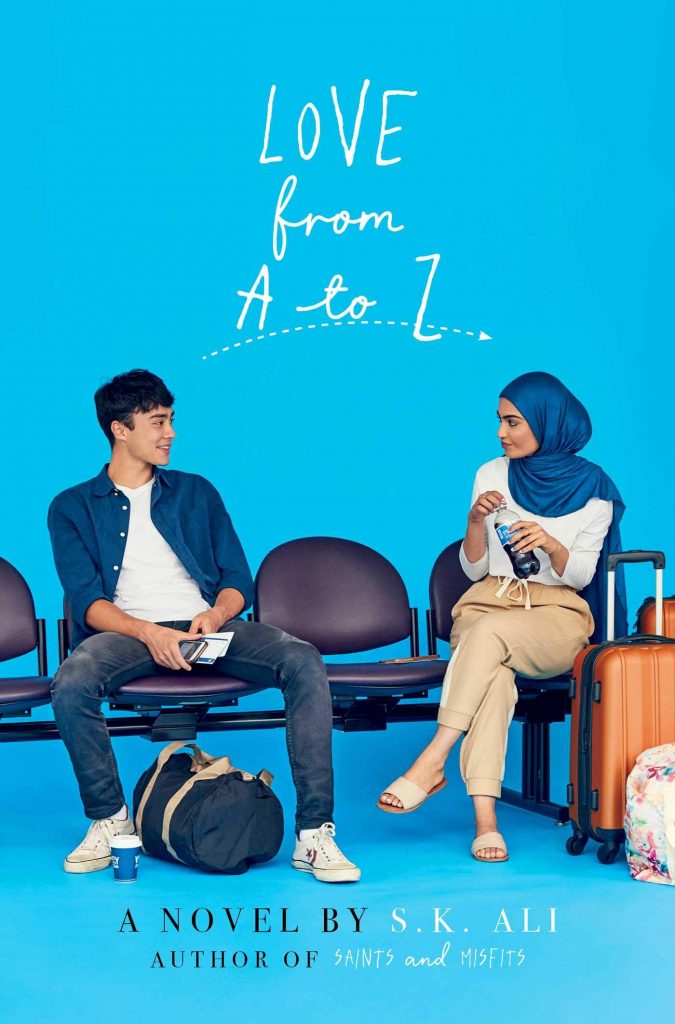 Love From A to Z by S.K. Ali
When Zayneb is suspended after confronting her Islamaphobic teacher, she is sent to her aunt's house in Qatar for an early spring break. There she meets Adam, who was diagnosed with multiple sclerosis in November and hasn't been going to class. He definitely wants to keep his diagnosis a secret from his father, still grieving the loss of his wife. This book is a sweet romantic comedy that also touches on life as a Muslim teen and dealing with chronic illness.
Find the ebook on Overdrive.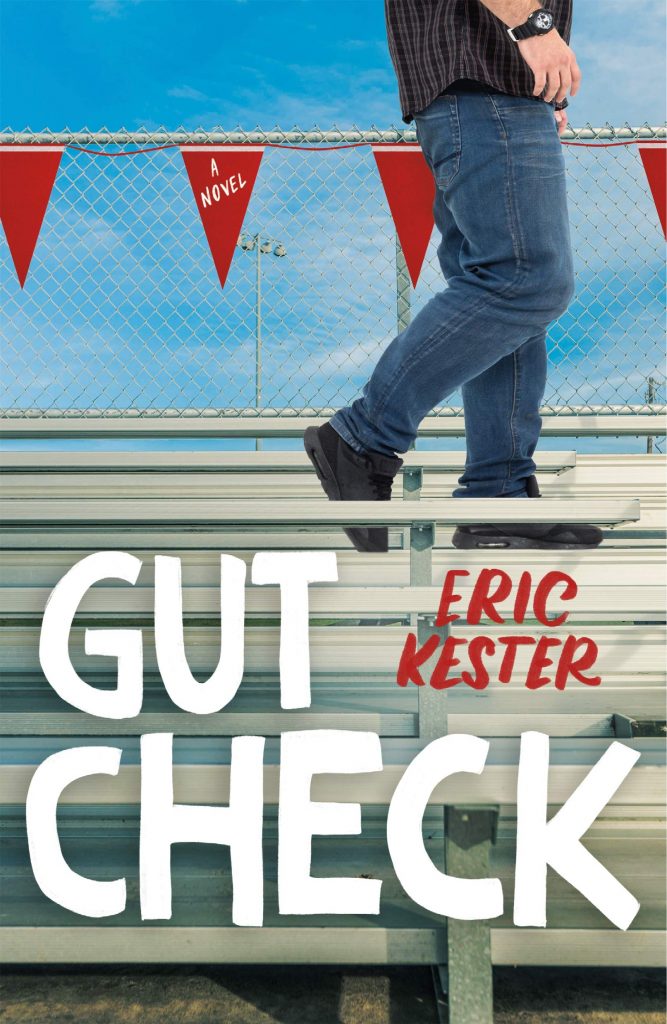 Gut Check by Eric Kester
A great football team is really the only thing the small, coastal town of Grayport has going for it. Wyatt is desperate to make the team this year so he can attempt to build a relationship with his older brother Brett, the star quarterback, before he leaves for college. When Brett suffers a terrible concussion and feels obligated to play anyway, Wyatt has to decide if keeping his brother's secret is worth risking his chance at a scholarship.
Find the ebook on Overdrive.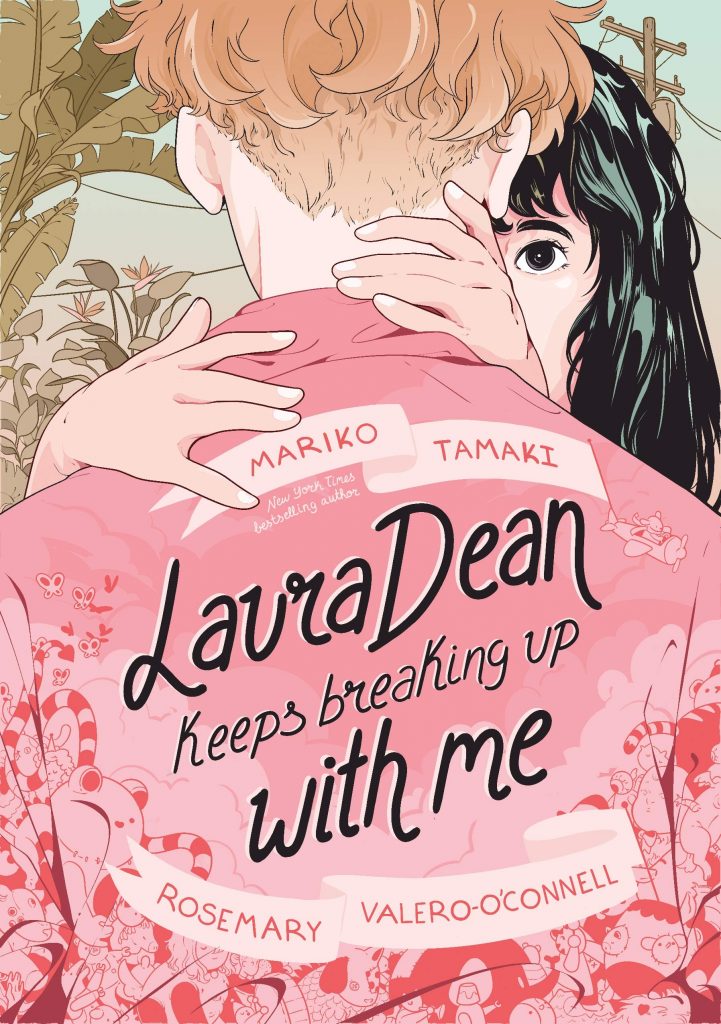 Laura Dean Keeps Breaking Up With Me by Mariko Tamaki & Rosemary Valero-O'Connell
Laura Dean is the most popular girl in school, and Frederica (Freddy to her friends) can't believe that Laura wants to date her. Only one problem–Laura Dean is a terrible girlfriend. After yet another break up, Freddy tries to decide if she's going to take her back or try to stay single and spend time with her friends. This graphic novel is a quick, fun read that takes on some serious issues about healthy relationships and being a true friend.
FANTASY & SCIENCE FICTION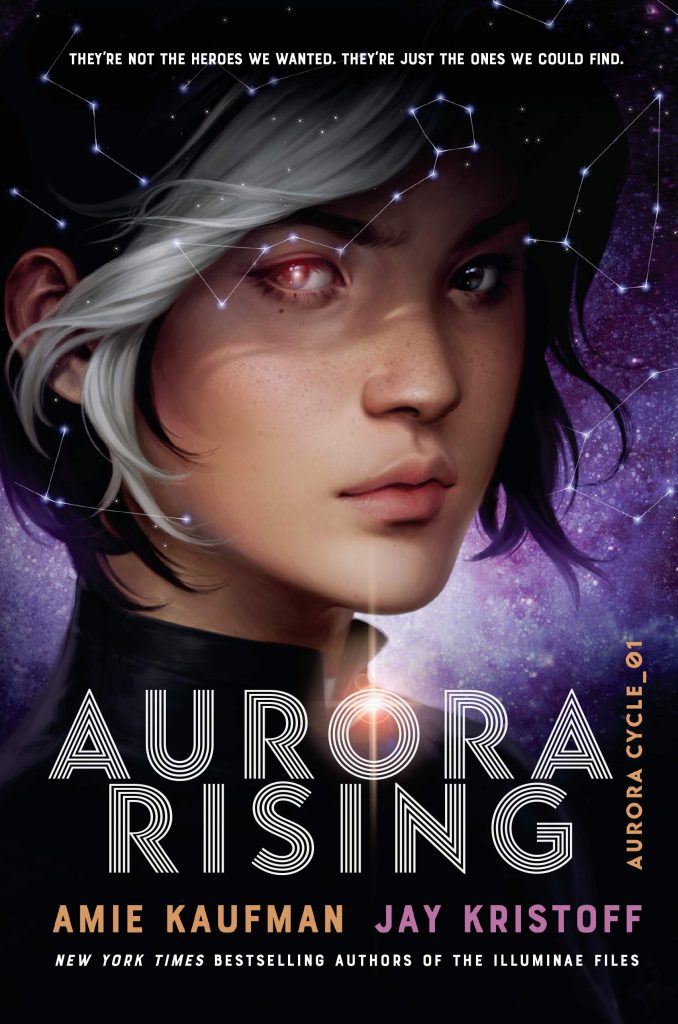 Aurora Rising by Amie Kaufman & Jay Kristoff
In the year 2380, Tyler Jones is graduating from Aurora Academy & looking forward to recruiting the squad of his dreams. However, after a side mission results in him missing the recruitment ceremony, he is left with a group of misfit cadets nobody else in the Academy would touch. Tyler's biggest problem is Auri, the girl he rescued from deep space who has been in cryo-sleep for two centuries. Oh, and she also appears to be the catalyst that starts a war millions of years in the making. Nobody panic.
Find the ebook & audiobook on Overdrive.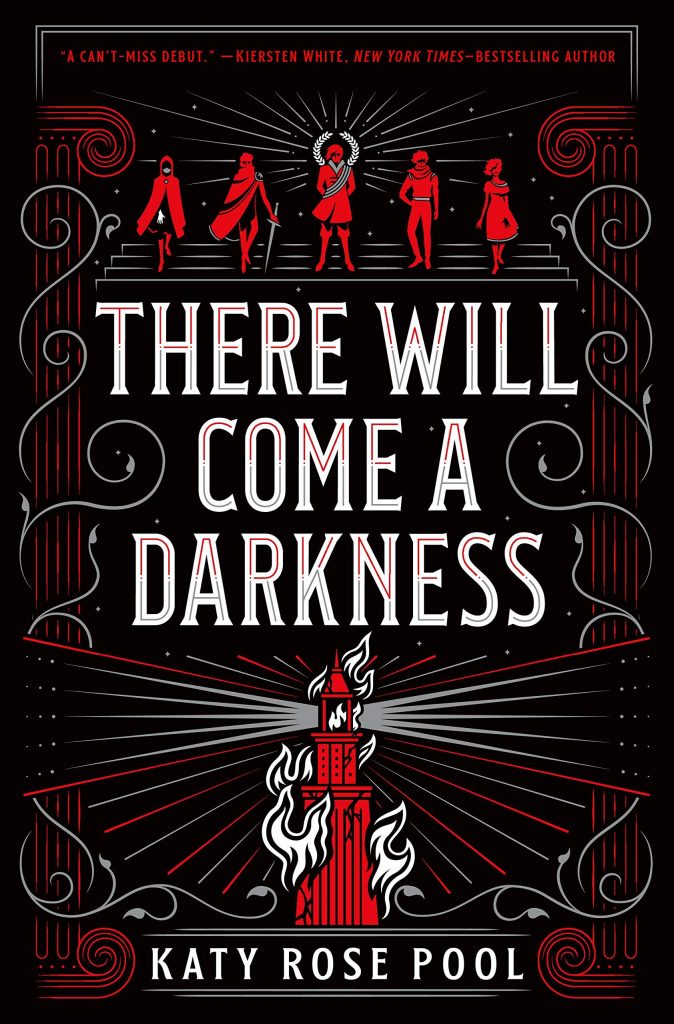 There Will Come a Darkness by Katy Rose Pool
For generations, the Seven Prophets guided humanity. Using their visions of the future, they ended wars and united nations―until the day, one hundred years ago, when the Prophets disappeared. They left behind one final, secret prophecy, foretelling an Age of Darkness and the birth of a new Prophet who could be the world's salvation or its destruction. Five individuals are set on a collision course: an exiled prince, a ruthless killer, a once-faithful leader, a reckless gambler, & a dying girl. One or all of them could break the world.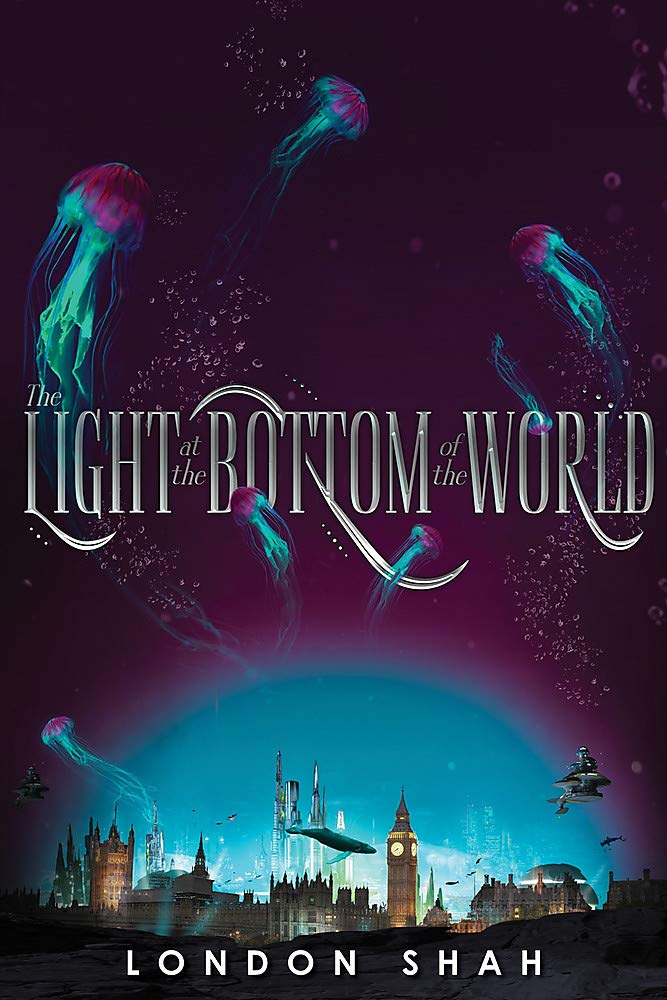 The Light at the Bottom of the World by London Shah
In an apocalyptic near-future, the planet is underwater and societies have developed new technologies to continue life 1000 feet below the ocean's surface. In London, 16-year-old Leyla is desperately trying to free her father from prison, where he has been held for a crime he didn't commit. When she is picked to race in the dangerous London Submersible Marathon, she leaps at the chance because each year's winner is granted one wish, whatever their heart desires. When the race takes an unexpected turn, Leyla is forced to venture outside of London and rescue her father herself while braving dangerous monsters and defying a corrupt government.
Find the audiobook on Hoopla.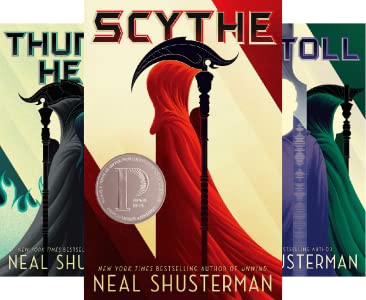 Arc of a Scythe series by Neal Shusterman
In this future world, death has been eliminated and Earth is controlled by an artificial intelligence system to eliminate hunger, disease, & war. In order to keep the size of the population under control, Scythes are commanded to end a certain number of lives each year. Citra and Rowan are both chosen to apprentice to a scythe, and must compete for a role neither of them truly wants. The series is now completed, so this is a perfect time to binge read all three books.
Book 1: Scythe – find the ebook on Overdrive.
Book 2: Thunderhead – find the ebook on Overdrive.
Book 3: The Toll – find the ebook on Overdrive.
MYSTERY/THRILLER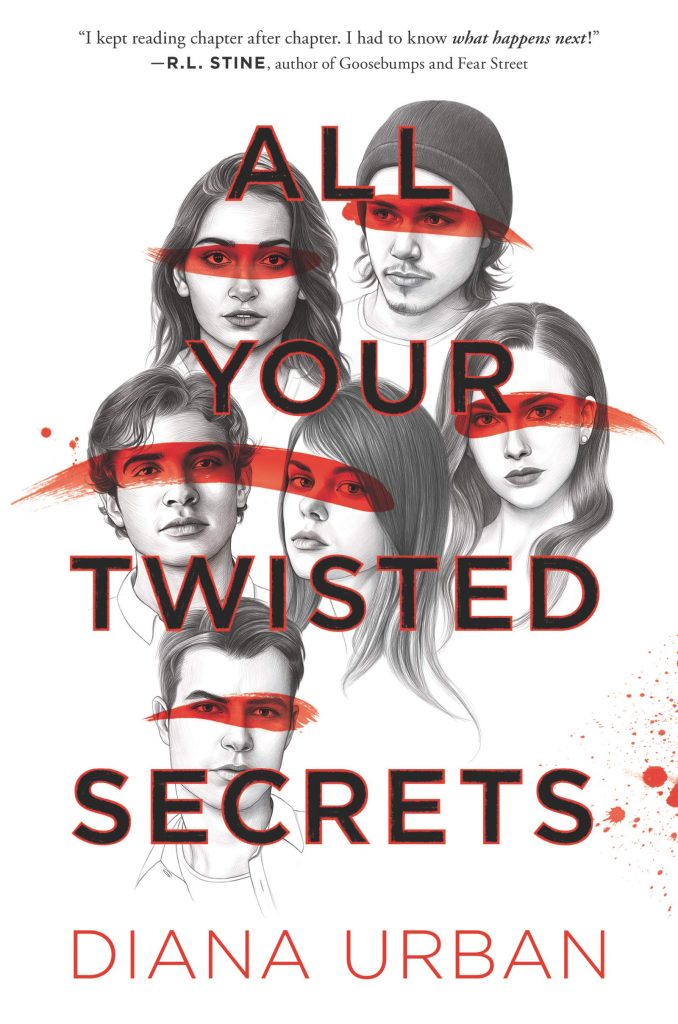 All Your Twisted Secrets by Diana Urban
Picture this: you and 5 other students are informed that you have won a prestigious scholarship, and are invited to a dinner in your honor. When you arrive, you are locked in a room with a bomb, a syringe filled with poison, and a note saying you have an hour to pick someone to kill, or else everyone will die. That's the premise of this book, where six teens have to figure out how they're connected and who wants them dead. This suspenseful read will keep you up all night reading.
Find the ebook on Overdrive and the audiobook on Hoopla.