Zero Waste Goshen: Virtual In-Conversation Event with Journalist and Author J.B. MacKinnon
November 18, 2021 @ 6:30 pm

-

7:30 pm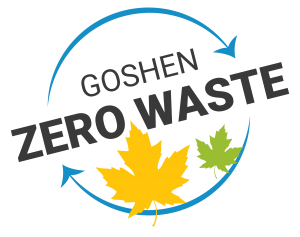 What do you buy that you do not truly need? Everywhere you go, corporations are looking for products to market the newest thing that you "need."
As we consume more and more, it becomes obvious that the planet needs us to consume less. The United States narrative is that the economy needs us to consume more and more. Is there any way out of this dilemma? Journalist and author J.B. MacKinnon explores this question in his new book—and says we have more to gain than to lose in making a shift to a "deconsumer culture." Register for this in-conversation event at https://bit.ly/ZeroWasteGoshenMacKinnon.
The Zero Waste Goshen webinar series is a partnership between the City of Goshen's Department of Environmental Resilience and the Goshen Public Library.
The average Goshen household throws out 2,500 pounds of trash into the landfill in 2021. That is 50% more than the national average per household. The cost of hauling and disposing of household trash is expected to top $1,500,000 in 2021.
Join us in the journey to reduce our household waste. Follow the workshops and reduce your trash by 50% or even more! Register for the Zero Waste Challenge at https://www.surveymonkey.com/r/ZeroWasteGoshen.
This program is funded through the Indiana Community Recycling Grant Program as a part of the Indiana Department of Environmental Management