Community Stories – Philip
Last updated: July 30, 2020
---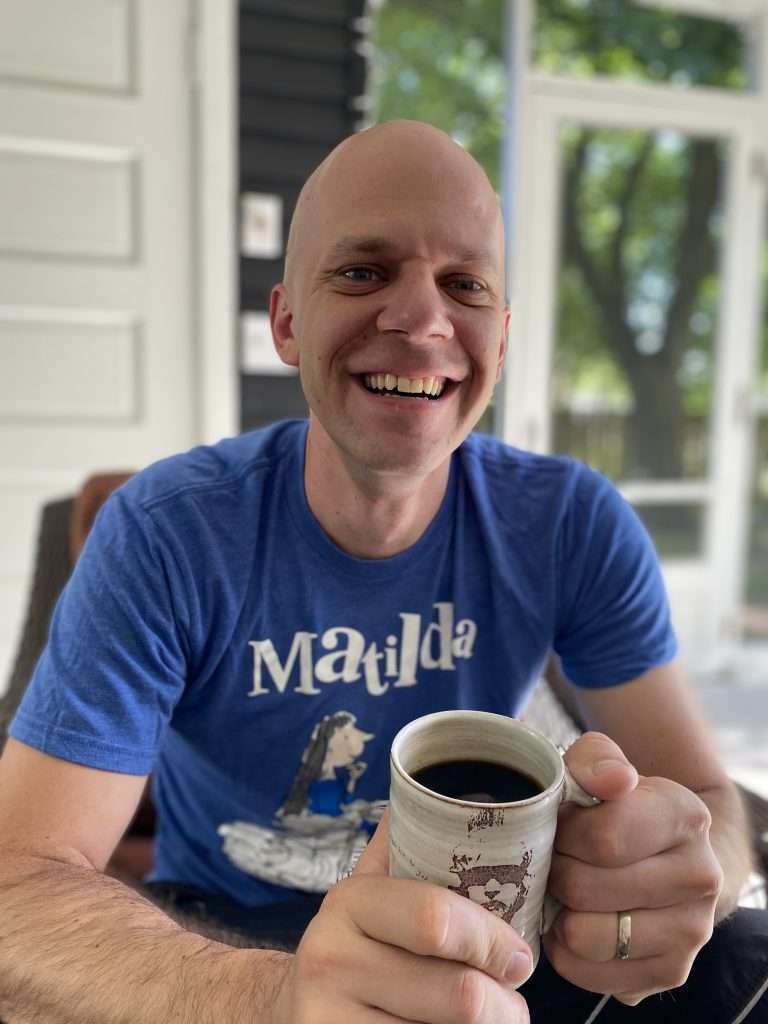 Community Stories: Life During COVID-19
Here is teacher and GPL patron Philip Habecker's story:

I recently moved from teaching 7th grade to teaching 9th-12th grade, and was able to reconnect with many students I hadn't seen in years.  As I'm writing this, I realize that this will be my third year at Concord High School, so perhaps "recent" no longer applies.  But after teaching 7th grade for 12 years, I still feel like the new guy at the high school.
Catching up with former students was one of the highlights of the move.  It was interesting to see how they had changed, and how they were still very much the same person they were in 7th grade.
I'm approaching the pandemic much the same way – interested in seeing how things have changed; how they have remained the same.  Schools, churches, restaurants, libraries… 
I never really thought of myself as a reader growing up, but "Reader" has become a key part of my identity over the past decade.  A friend and I started reading books together, and that one friend turned into a group of friends.  As a group, we're approaching our 100th book together.  (Feel free to give us suggestions as to what we should read for the occasion.)
I wasn't sure if the library was going to close or not, but I checked out 40-odd books, just in case: all kinds.  And that's what I love about the library: they've got something for everybody.  I checked out books by Ezra Klein and Glenn Beck.  I got classics like Roth and Garcia Marquez, and modern fun-fast-fiction like Stephen King and Blake Crouch.  Books build community, and the library is a foundational piece that allows everyone to access and build that community for themselves.
I appreciate the Goshen community.  Most of the time, I get the sense that we all realize we're all on the same side.  I buy a lot of books from Fables, downtown.  Sometimes I have people ask me why I don't just go to the library.  But I do go to the library.  I go to the library all the time.  It's easy to look at things through the lens of competition – but really, both places are dedicated to fostering literacy.  And if one can get someone hooked on reading, it benefits both of them.
I hold the same view when it comes to restaurants – I like the variety, and have been missing some of my local favorites being open (but understand and appreciate their caution).  If I get the chance to eat out, there are a lot of great places around. 
I hold the same view when it comes to schools – I don't want Goshen Schools to succeed, and neighboring schools to fail.  Or Concord Schools to succeed and Goshen to fail, etc.  I think every kid in Indiana deserves a quality education.  We're in this together.
Of course, I didn't get all of those books read during the pandemic.  I had hoped that for all the gloom and doom, a silver lining might be that this was a societal pause.  That I would have more time to get things done around the house, read, spend time with my family.  But I don't feel like I had or have that much extra time.  As the school moved to eLearning, I found that delivering meaningful lessons – and grading them online – took me much longer than teaching in the classroom.  Even then, I felt like my best lessons were a very poor substitute to in-class teaching/learning.  And then on to summer school, and now we have to start planning earlier than ever for the upcoming school year.
Life is full of uncertainty and risk, and was even before the pandemic.  We've always been tasked with working through that uncertainty and weighing those risks.  That uncertainty is magnified right now, but we'll get through it.  We'll have disagreements with others about the best approach, but if I'm honest with myself, I have internal disagreements all the time in my own mind about what the best approach is.  I imagine a lot of us are like that.
Thanks for listening.  Read a book with a friend.
Click here to find more Community Stories