Candid
Last updated: April 28, 2023
---
Candid Nonprofit Databases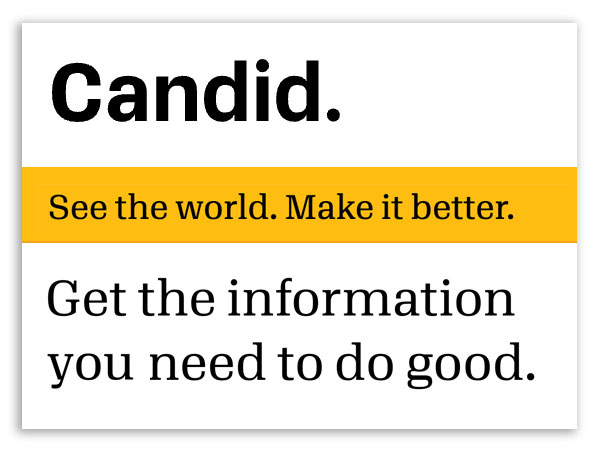 Made possible with funding from the Community Foundation of Elkhart County, access to Candid Nonprofit databases is now available at Goshen Public Library!
Candid is a nonprofit that helps other nonprofits serve their communities. We offer Candid's key tools: Foundation Directory, Grants to Individuals, and GuideStar. These resources can only be accessed at the library.
Foundation Directory helps nonprofits find funding faster
• Build robust prospect lists from 242,000+ grantmakers
• Know which funders are more likely to provide support
• Connect with key decision makers through the LinkedIn integration
• Find collaboration opportunities and join forces with other nonprofits
If you are new to this database, it's recommended that you watch Introduction to Foundation Directory Online prior to using the database in order to get the most out of your searches.
Grants to Individuals helps reduce student debt
• Search for grantmakers who fund scholarships, fellowships, and student aid
GuideStar is the most comprehensive source of nonprofit information
• Community members can easily find local nonprofits where they can donate, work, or volunteer
• Connect those in need to resources they rely on, such as food banks or shelters
• Access 2 million+ nonprofits